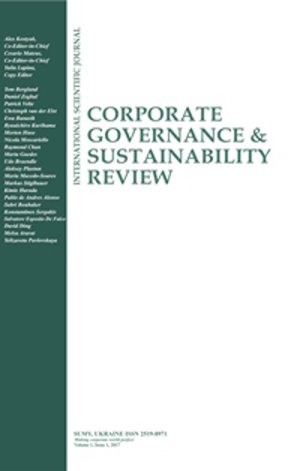 SKIN IN THE GAME? EXPERIMENTAL REACTIONS TO PROSPECTIVE REPUTATIONAL DAMAGE BY CORPORATE PERSONNEL
Download This Article

This work is licensed under a Creative Commons Attribution 4.0 International License.
Abstract
All organizations confront the possibility of scandal; however, the reputational threat caused by scandal is exacerbated when these events are not properly addressed. Since scandals also have the potential to adversely affect organizational personnel, dilemmas arise regarding traditional ideas of employee agency. In this study, we conduct an experiment manipulating the severity of the reputational threat and its financial consequences for decision-makers, using actual corporate officers and internal auditors. One key question is this: "Are corporate decision-makers' responses to potential scandals affected by whether they, as incentivized individuals (via stock options), have "skin in the game?" Findings indicate that corporate personnel believe corporations should respond aggressively to scandals having potential reputational consequences; however, they prefer not to proactively respond to reputational threats when expected personal gains are likely to be jeopardized. Internal auditors, by contrast, are less sensitive to personal gains. An archival supplementary analysis supports these findings by suggesting that equity compensation was 17.7% higher before a severe reputational event.
Keywords: Executives' Attitudes; Executives' Compensations; Reputational Threats; Equity-Based Compensations; Internal Auditors
Authors' individual contribution: Conceptualization – J.R.J.A., T.J.F.; Methodology – J.R.J.A., T.J.F.; Formal Analysis – J.R.J.A., T.J.F.; Investigation – J.R.J.A.; Writing – Original Draft – J.R.J.A., T.J.F.; Writing – Review & Editing – J.R.J.A.; Resources – J.R.J.A.; Visualization – J.R.J.A.; Supervision – T.J.F.; Funding Acquisition – J.R.J.A.
Acknowledgement: The authors would like to express their thanks to the Institute of Internal Auditors for their financial support of this work. In addition, the authors thank attendees at the AAA Ohio regional meeting, at the research fora in Texas A&M University in San Antonio and the Weatherhead School of Management in Case Western Reserve University, Jillian Cadotte, Ivo Tafkov, and Paul Foxworth who provided valuable comments for this material and to all the attendees at the all-star conference of the IIA and the IBEX for all the gathered data.
JEL Classification: M12, M41, M52, D81
Received: 10.08.2019
Accepted: 03.10.2019
Published online: 04.10.2019
How to cite this paper: Jimenez-Andrade, J. R., & Fogarty, T. J. (2019). Skin in the game? Experimental reactions to prospective reputational damage by corporate personnel. Corporate Governance and Sustainability Review, 3(2), 54-63.
http://doi.org/10.22495/cgsrv3i2p6