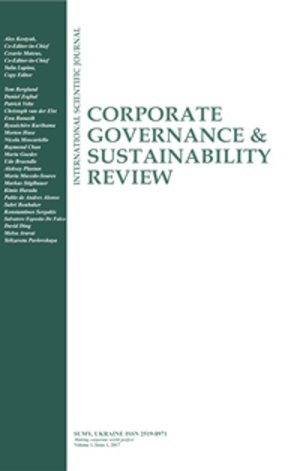 SOCIAL PERFORMANCE RATING IN CO-OPERATIVES
Abstract
Social performance is a management process capable of making corporate performance more inclusive, effective and fair. For almost two centuries, co-operatives are perceived as instruments of social change that are well positioned to lead in social performance through their internationally accepted values and principles. However, due to the potential importance of economic objectives to stakeholders' welfare, like in most firms, financial parameters often overshadow social performance standards in co-operatives. Social performance research in co-operatives is also scanty since most studies relate to financial performance. This study surveyed managers from 100 Savings and credit co-operatives societies in Kenya on the extent operations in co-operatives reflect social performance dimensions. Extant literature revealed social performance management as a catalyst for economic performance of a firm. In particular, the study identified social performance as a key value driver to superior performance and social performance management an essential key performance indicator to any enterprise desiring to "doing good" to the community. Data analysis found co-operatives low in social performance as they do not meet the indicators by 45%, partially meets the indicators by 22% and only meets the indicators by 33%. The finding reveals that co-operatives should not claim as exemplary in social performance based merely on social and community orientation. Thus, the expose is an exhibit that many organizations may not be practicing the social ideals they claim to uphold or represent. The study is expected to help co-operatives to improve on 'what good the organizations are doing with their profit to people and the planet' which consequently would improve sustainable performance and competitiveness.
Keywords: Corporate Social Responsibility, Social Performance, Co-operative Values, Co-operative Principles, Competitive Advantage
JEL Classification: M14, P13, P17, L21, L25
Received: 26.03.2019
Accepted: 30.05.2019
Published online: 31.05.2019
How to cite this paper: Kinyuira, D. K. (2019). Social performance rating in Co-operatives. Corporate Governance and Sustainability Review, 3(2), 18-25. http://doi.org/10.22495/cgsrv3i2p2

The payment can be made with credit/debit card via secure payment system provided by Ukrainian processing center. During the payment, you will probably receive an SMS from your bank with the password to confirm the transaction. The price in Euro is an oriented one. The payment will be charged in UAH according to the exchange rate of your payment card provider. Once the payment is made we will process it ASAP and our representative will contact you to deliver the service/confirm the payment.