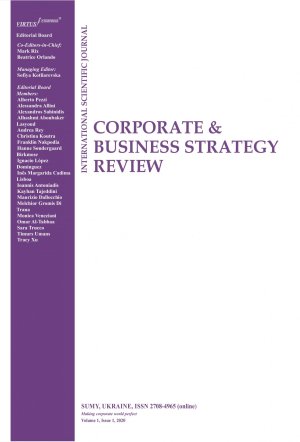 Startup sustainability issues: An analytical hierarchy process (AHP) method and quantitative strategic planning matrix (QSPM)
Download This Article
Dian Purnomo Jati
, Suliyanto
, Weni Novandari, Daffa Redika Fauzi

This work is licensed under a Creative Commons Attribution 4.0 International License.
Abstract
A newly started business entity has various kinds of difficulties, complexities, and risks (Trimi & Berbegal-Mirabent, 2012), the risks faced by startups include markets, products, competitiveness, employees, and finances (Paternoster et al., 2014). The purpose of this study is to analyze what factors contribute to the demise of startups in Banyumas. The participants in this study were resourceful startup actors in Banyumas. Data was collected through focus group discussions and questionnaires. Data were analyzed descriptively and qualitatively using an analytical hierarchy process (AHP), strengths-weaknesses-opportunities-threats (SWOT) analysis, and quantitative strategic planning matrix (QSPM). Based on the results of the AHP analysis, there were four main problems: background, competence, communication infrastructure, and security. Furthermore, it could be seen from SWOT and QSPM analysis that each SO (Strengths-Opportunities) strategy value was 152, WO (Weaknesses-Opportunities) was 100, ST (Strengths-Threats) was 148, and WT (Weaknesses-Threats) was 144. The conclusion was digital startup sustainability problems could be resolved by prioritizing the SO strategy. The implementation of these strategies included optimizing young workers, collaborating with supporting communities, and creating unique products. Apart from practical implications, this paper also develops literature on the factors that cause startup failure, which so far has been limited to discussing only the success factors.
Keywords: Sustainability, AHP, SWOT, QSPM, Startup Problems
Authors' individual contribution: Conceptualization — D.P.J., S., and W.N.; Methodology — D.P.J., S., and W.N.; Formal Analysis — D.R.F.; Writing — Original Draft — D.R.F.; Writing — Review & Editing — D.R.F.; Supervision — D.P.J., S., and W.N.; Project Administration — D.P.J., S., and W.N.
Declaration of conflicting interests: The Authors declare that there is no conflict of interest.
JEL Classification: C44, C54, M13, M21, Q01
Received: 02.01.2023
Accepted: 12.09.2023
Published online: 15.09.2023
How to cite this paper: Jati, D. P., Suliyanto, Novandari, W., & Fauzi, D. F. (2023). Startup sustainability issues: An analytical hierarchy process (AHP) method and quantitative strategic planning matrix (QSPM). Corporate & Business Strategy Review, 4(4), 32–42. https://doi.org/10.22495/cbsrv4i4art4