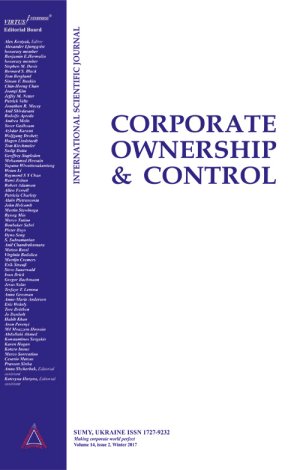 THE FAMILY BUSINESS: A UNIQUE PROFILE OF BEHAVIOUR, OR A PROFILE ADAPTED TO THE NEEDS OF THE FAMILY AND THE MARKET?
Download This Article
Carmen Galve-Górriz
, Vicente Salas-Fumás
Abstract
This paper helps to theorize the link between family generation and the characteristics, behaviour, management and governance of the firm. The paper also answers the question: to what extent is competitive position affected by each generation? The paper overcomes the limitation of the cross-sectional data, since the investigation is applied to data from Spanish firms during the period 1994 to 2005, which is much more appropriate when discussing developmental models. Our results confirm the greater degree of complexity of the family firm, as the ownership and the running of the business is passed to future generations. However, and contrary to all expectations, family firms in the sample have a high degree of concentration of ownership, regardless of the generation and a greater complexity in the business does not give rise to the incorporation of external partners in the company's share capital. In fact, third generation companies have no external partners, with 100% capital remaining in the family.
Keywords: Corporate Ownership, Family Business, Spain
How to cite this paper: Galve-Górriz, C. & Salas-Fumás, V. (2009). The family business: a unique profile of behaviour, or a profile adapted to the needs of the family and the market? Corporate Ownership & Control, 7(2), 83-103. https://doi.org/10.22495/cocv7i2p7