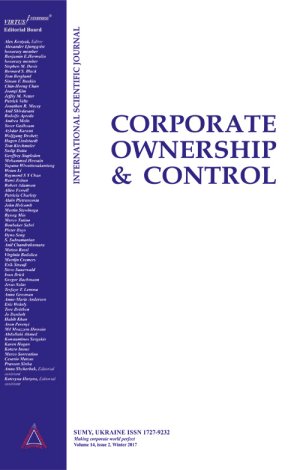 THE SOCIETAS EUROPAEA – A STEP TOWARDS CONVERGENCE OF CORPORATE GOVERNANCE SYSTEMS?
Download This Article
Udo C. Braendle
, Juergen Noll
Abstract
Since October 2004 the idea of a European Company, the Societas Europaea, has become reality and companies are allowed to incorporate in this legal form. Concerning corporate governance the Statute allows the companies to choose between a two-tier organisational structure typical for Civil Law countries and a one-tier organisational structure which is predominant in Anglo-Saxon Common Law countries. By analysing the regulations of Austria and the United Kingdom for the two board systems to elaborate the respective advantages and pitfalls, we find a strong evolution of the systems towards each other. As the board system is an integral component of a corporate governance system, the Societas Europaea highlights a major step towards convergence of these systems.
Keywords: Corporate Governance, Societas Europaea, United Kingdom, Austria, Board Systems, Convergence
How to cite this paper: Braendle, U. C., & Noll, J. (2007). The Societas Europaea – a step towards convergence of corporate governance systems? Corporate Ownership & Control, 4(4), 10-18. https://doi.org/10.22495/cocv4i4p1