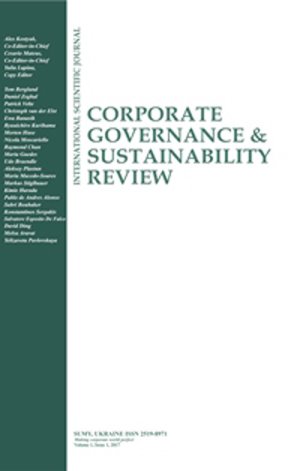 The cyber classroom: Academic governance and sustainability in the 2020 pandemic context
Francisco José Leandro
, Eusebio Chiahsin Leou
Abstract
From February to December 2020, the Government of Macau Special Administrative Region (MSAR) of the People's Republic of China (PRC) implemented strict health measures to control the pandemic caused by the coronavirus (COVID-19). Among several other developments, universities in the territory turned to online teaching, which lasted for the entire 2020 spring semester. This paper aims to identify the empirical lessons learned from that period, from both pedagogic and governance points of view, keeping in mind the impact of technological, human-related, and governance challenges. The sustainability of online teaching for a limited period of time was directly related to the effectiveness (and speed) of external coordination (involving the relevant governmental departments) and internal commitment within the university. Despite the relative academic success and the technological transformation, one of the key lessons learned is that online teaching cannot effectively contribute to the processes of secondary and anticipatory socialization in the same way as in-person learning. Therefore, online teaching is not sustainable as a stand-alone tool in higher education. It fails to deliver secondary and anticipatory socialization particularly with regard to the sense of connection and togetherness. Clearly, the current model of academic governance has not been designed to face this type of challenge.
Keywords: Pandemics 2019 (COVID-19), Higher Education, Governance, Sustainability, Lessons Learned, Socialization, Macau (China)
Authors' individual contribution: Conceptualization — F.J.L. and E.C.L.; Methodology — F.J.L. and E.C.L.; Resources — F.J.L. and E.C.L.; Writing — Original Draft — F.J.L.; Writing — Review & Editing — F.J.L. and E.C.L.; Visualization — F.J.L.
Declaration of conflicting interests: The Authors declare that there is no conflict of interest.
Disclaimer: The views, thoughts, and opinions expressed in this paper belong solely to the authors in their personal capacity, and do not necessarily reflect the official policy or position of any organization, to which they may be associated with.
JEL Classification: I230
Received: 17.10.2020
Accepted: 15.04.2021
Published online: 16.04.2021
How to cite this paper: Leandro, F. J., & Leou, E. C. (2021). The cyber classroom: Academic governance and sustainability in the 2020 pandemic context [Special issue]. Corporate Governance and Sustainability Review, 5(1), 131-142. https://doi.org/10.22495/cgsrv5i1sip4

The payment can be made with credit/debit card via secure payment system provided by Ukrainian processing center. During the payment, you will probably receive an SMS from your bank with the password to confirm the transaction. The price in Euro is an oriented one. The payment will be charged in UAH according to the exchange rate of your payment card provider. Once the payment is made we will process it ASAP and our representative will contact you to deliver the service/confirm the payment.