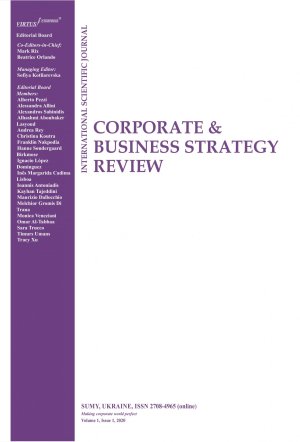 The economic impact of the COVID-19 pandemic on small and medium-sized enterprises in the developing market
Download This Article
Shyqeri Kabashi
, Nexhmije Kabashi

This work is licensed under a Creative Commons Attribution 4.0 International License.
Abstract
The aim of this paper is to analyse the economic impact of the COVID-19 pandemic on small and medium-sized enterprises (SMEs) in Kosovo. So, this is a research problem. Our research is based on Ramaj et al.'s (2022) research. The research was conducted with 84 SMEs in Pristina and Fushë Kosovë, with the major part in the capital. Consequently, the Government of Kosovo should pay attention to the design of oriented policies and promote SMEs' development. It still has to make efforts to create a more favorable business climate, for business development as a whole and SMEs, especially in this extremely difficult period at the time of COVID-19. Given that it is the last 2 years since the outbreak of the pandemic has had a great economic impact on the country, thus we have approached the research on this topic and through it, we will try to give this research a clear overview of the impact of the COVID-19 pandemic in Kosovo. Our findings will help us to see the main challenges that SMEs have during the pandemic times. Our results confirm that COVID-19 in Kosovo affects not only the health of the population but also hits the economy.
Keywords: Kosovo, Small and Medium Enterprises, Pandemic, COVID-19, Municipality of Pristina
Authors' individual contribution: Conceptualization — S.K. and N.K.; Methodology — S.K. and N.K.; Investigation — S.K. and N.K.; Writing — Original Draft — S.K. and N.K.; Writing — Review & Editing — S.K. and N.K.; Supervision — S.K. and N.K.
Declaration of conflicting interests: The Authors declare that there is no conflict of interest.
JEL Classification: L25, L26, O31
Received: 25.07.2022
Accepted: 21.02.2023
Published online: 24.02.2023
How to cite this paper: Kabashi, S., & Kabashi, N. (2023). The economic impact of the COVID-19 pandemic on small and medium-sized enterprises in the developing market. Corporate & Business Strategy Review, 4(1), 158–166. https://doi.org/10.22495/cbsrv4i1art14