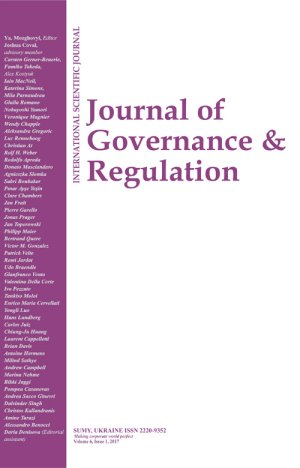 The effect of online social interaction on entrepreneurial opportunity evaluation: A mediation approach
Download This Article
Abena Engmann

This work is licensed under a Creative Commons Attribution 4.0 International License.
Abstract
Increasingly, people communicate and build networks using online social interaction. According to Packard and Bylund (2017), the advances in technology have influenced communication and processes in organizations leading to improved marketing communication and the introduction of innovations. There is also evidence of the growing use of social media among entrepreneurs (Nambisan, Wright, & Feldman, 2019; Olanrewaju, Hossain, Whiteside, & Mercieca, 2020). Despite this, little is known on how the adoption of online social interaction affects entrepreneurial opportunity evaluation. Thus, there is a need to access how this medium can be used to promote entrepreneurial activities. This empirical study used a mixed-method approach to find out if resource availability mediates the relationship between online social interaction and opportunity evaluation. It used a survey and in-depth interviews to collect data from young entrepreneurs in Ghana. A sample of 383 and 13 entrepreneurs was selected through simple random sampling technique and snowballing technique for quantitative and qualitative components respectively. SPSS was used to evaluate the quantitative data and analyzed with STATA. Nvivo was used for the qualitative data analysis. The study found that online social interaction via social media was not just a source for needed resources to help entrepreneurs in better evaluation of entrepreneurial opportunities but also used as a resource itself. This study is vital as it provides entrepreneurs with knowledge on where to obtain the resources needed to be able to evaluate potential opportunities.
Keywords: Online Social Interaction, Mediation, Social Capital, Opportunity Evaluation, Social Media, Resource Availability
Authors' individual contribution: The Author is responsible for all the contributions to the paper according to CRediT (Contributor Roles Taxonomy) standards.
Declaration of conflicting interests: The Author declares that there is no conflict of interest.
Acknowledgements: This research was funded with a bursary received from the University of South Africa.
JEL Classification: D80, D81, D83, D85, O30
Received: 15.06.2021
Accepted: 21.10.2021
Published online: 25.10.2021
How to cite this paper: Engmann, A. (2021). The effect of online social interaction on entrepreneurial opportunity evaluation: A mediation approach [Special issue]. Journal of Governance & Regulation, 10(4), 235–247. https://doi.org/10.22495/jgrv10i4siart4