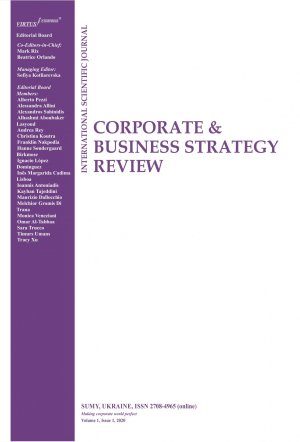 The impact of the insurance market on economic growth: Evidence from developing countries
Download This Article
Blerta Haliti Baruti

This work is licensed under a Creative Commons Attribution 4.0 International License.
Abstract
The purpose of this study is to understand the development and role of the insurance industry in the development of the economic and financial systems in developing countries with a special emphasis on Kosovo. It is the continuation of the preliminary works where for the empirical analysis, secondary data from the relevant institution and the survey were conducted. The survey was conducted with financial managers from all insurance companies in Kosovo. The analysis shows that the insurance industry has an important role in the development of financial markets and therefore has a positive impact on the development of countries. Also, the analysis of the case of the Balkan countries shows that the factors related to the macroeconomic and financial sectors are important drivers for the future development of the insurance industry. It is worth asking: What role does insurance play in economic development? Where, according to the studies by Arena (2008) and Haiss and Sümegi (2008), and also from this research there is ample evidence that insurance contributes significantly to economic development by improving the investment climate and promoting a range of activities. The analysis in Kosovo shows that the insurance market gross written premiums have a positive linkage with the GDP growth of Kosovo. Even though the impact is small, it can increase with the potential growth of the insurance sector in Kosovo.
Keywords: Insurance Industry, Developing, Financial System, Economic Growth
Authors' individual contribution: The Author is responsible for all the contributions to the paper according to CRediT (Contributor Roles Taxonomy) standards.
Declaration of conflicting interests: The Author declares that there is no conflict of interest.
JEL Classification: A11, G3, G22, G52
Received: 21.03.2022
Accepted: 06.07.2022
Published online: 08.07.2022
How to cite this paper: Baruti, B. H. (2022). The impact of the insurance market on economic growth: Evidence from developing countries. Corporate & Business Strategy Review, 3(1), 105–123. https://doi.org/10.22495/cbsrv3i1art10