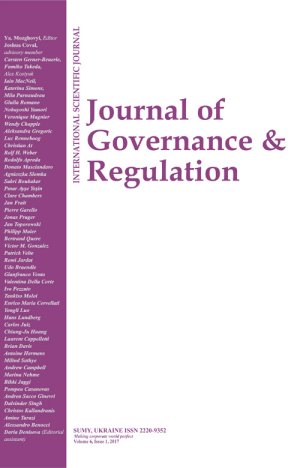 The individual and combined influence of the lack of employee benefits, collective bargaining and communication on labour unrest
Download This Article
Kusangiphila Sishi, Sanjana Brijball Parumasur
, Kogielam Keerthi Archary

This work is licensed under a Creative Commons Attribution 4.0 International License.
Abstract
Labour unrest is often the outcome of an interplay or combination of factors that employees are unhappy about. Whilst issues relating to the lack of collective bargaining, communication and employee benefits prove to be reasons for causing labour unrest, the question is whether, and if so, how do they come together to increase the occurrence of labour unrest. Hence, this study explores the relationships between collective bargaining, communication, employee benefits and labour unrest, respectively. It is advocated that a lack of employee benefits, collective bargaining and communication has the potential to lead to labour unrest. The research is conducted at the informal settlement in Durban, South Africa, where most of the construction employees who worked at the Expanded Public Works Programme (EPWP) reside. A sample of fifty from fifty-eight construction employees was drawn using cluster sampling. The researcher used quantitative research methods and data was collected using a self-developed questionnaire and analysed using inferential statistics. The research revealed that all sub-dimensions of the lack of employee benefits, collective bargaining and communication have the potential to influence labour unrest individually and in varying degrees. In this regard, a significant relationship was only found between poor availability of health and wellness programmes (employee benefits) and poor bargaining councils (collective bargaining). In addition, a significant but inverse relationship was found between poor medical care (employee benefits) and poor communication. Recommendations, based on the results of the study, are presented.
Keywords: Labour Unrest, Employee Benefits, Collective Bargaining, Communication, Expanded Public Works Programme (EPWP)
Authors' individual contribution: Conceptualization — K.S.; Methodology — S.B.P.; Formal Analysis — S.B.P.; Data Curation — K.S.; Writing — Original Draft — S.B.P.; Supervision — K.K.A. and S.B.P.; Project Administration — K.K.A.
Declaration of conflicting interests: The Authors declare that there is no conflict of interest.
JEL Classification: E24, J24, J52
Received: 05.11.2020
Accepted: 11.08.2021
Published online: 13.08.2021
How to cite this paper: Sishi, K., Parumasur, S. B., & Archary, K. K. (2021). The individual and combined influence of the lack of employee benefits, collective bargaining and communication on labour unrest. Journal of Governance & Regulation, 10(3), 160–168. https://doi.org/10.22495/jgrv10i3art14