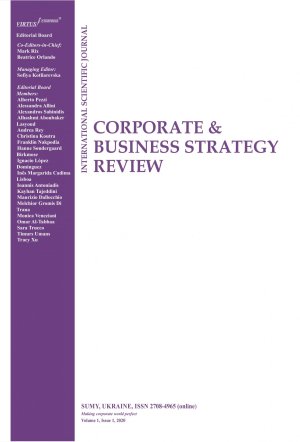 The political economy transition in a developing country
Download This Article
Suphan Sarkorn, Rattaphong Sonsuphap
, Pirom Chantaworn

This work is licensed under a Creative Commons Attribution 4.0 International License.
Abstract
The current national economic and social development plan of the Lao People's Democratic Republic (Lao PDR) aims to promote economic development, shift the structure of the economy for modern industry, and foster the growth of culture and society (Luangrath, 2019). This results in the economic transition from a centralised economy to a market economy. Consequently, the purpose of this study is to investigate the variables that influence such transitions and the resulting modifications. To achieve these goals, qualitative data analysis, and in-depth interviews were conducted. The results demonstrate that such transition depends on both external (the role of Laos, the influence of China, and the roles of international organisations) and internal factors (mechanisms of state ideology, economic reform, legislation and regulations, and the adaptation of the country's leaders from one generation to the next). In response to the transitional economy, there are two essential changes, including capital groupings and state adjustments. The study proposes that investors interested in investing in Laos should research the country's ideological mechanism, new economic reform policies, legislation and regulations, and economic transition history in depth since these are essential elements contributing to the economy in transition.
Keywords: Political Economy, Transition, Market Economy, Lao PDR
Authors' individual contribution: Conceptualization — S.S., R.S., and P.C.; Methodology — S.S., R.S., and P.C.; Software — S.S.; Formal Analysis — S.S., R.S., and P.C.; Investigation — S.S.; Resources — R.S. and P.C.; Writing — Original Draft — S.S.; Writing — Review & Editing — S.S.; Visualization — R.S. and P.C.; Supervision — R.S. and P.C.
Declaration of conflicting interests: The Authors declare that there is no conflict of interest.
Acknowledgements: The Authors acknowledge the assistance of Assoc. Prof. Sungsidh Piriyarangsan, Asst. Prof. Chatwarun Ongkasing, Asst. Prof. Bungon Poltechar, and Dr. Dhachakorn Thitiluck. The Authors also would like to thank Mr. Passaya M. Pholsena, assistant to the chief of Laos's Cabinet, and Mr. Sarawuth Kaewlalai, CEO of 3K Inter Packaging, as well as the Lao PDR's public agencies and CEO of the enterprise.
JEL Classification: P26, P30, O11, F63, N13
Received: 17.07.2022
Accepted: 03.01.2023
Published online: 05.01.2023
How to cite this paper: Sarkorn, S., Sonsuphap, R., & Chantaworn, P. (2022). The political economy transition in a developing country [Special issue]. Corporate & Business Strategy Review, 3(2), 339–348. https://doi.org/10.22495/cbsrv3i2siart15