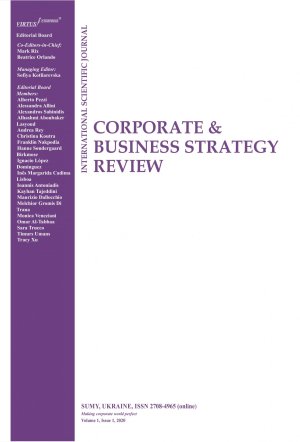 The role of learning organizations in crisis management strategy: A case study
Download This Article
Akram Salim Hasan Al-Janabi
, Hussam Ali Mhaibes
, Sahraa Anwer Hussein

This work is licensed under a Creative Commons Attribution 4.0 International License.
Abstract
The problem of the paper focused on the role of the learning organization in the crisis management strategy, and the extent of the actual interest in both the learning organization and the crisis management and aimed at diagnosing and analyzing that and surrounding questions. The Statistical Package for the Social Sciences (SPSS) program was used to calculate the results and the correlation coefficient between the two main variables. The methodology was descriptive and analytical. The case study was followed by a questionnaire that was distributed to a sample of 31 teachers. The paper adopted a seven-dimensional model of systemic thinking that encourages questioning, empowerment, provision of advanced technologies, and strategic leadership (Daft, 2004). Also adopted the model (Pearson & Mitroff, 1993) by sensing early signs of the crisis, preparing and preventing it, then containing the effects, then restoring vitality and drawing lessons. And it came to conclusions, most notably the great interest in the concept of the learning organization by the research organization and its practices and the importance of knowledge sharing and management, as well as paying high attention to the use of information and communication technology (ICT) techniques, and that it is able to continue, adapt, develop, face crisis challenges and take firm measures for this purpose.
Keywords: Learning Organization, Knowledge Management (KM), Information and Communication Technology (ICT) Techniques, Crisis Management Strategy
Authors' individual contribution: Conceptualization — A.S.H.A.-J.; Methodology — A.S.H.A.-J.; Validation — S.A.H.; Formal Analysis — A.S.H.A.-J.; Investigation — A.S.H.A.-J.; Writing — Original Draft — A.S.H.A.-J. and H.A.M.; Writing — Review & Editing — H.A.M.; Visualization — S.A.H.; Supervision — H.A.M.
Declaration of conflicting interests: The Authors declare that there is no conflict of interest.
JEL Classification: M10, M12, M15, M19
Received: 19.07.2022
Accepted: 13.01.2023
Published online: 16.01.2023
How to cite this paper: Al-Janabi, A. S. H., Mhaibes, H. A., & Hussein, S. A. (2023). The role of learning organizations in crisis management strategy: A case study. Corporate & Business Strategy Review, 4(1), 8–21. https://doi.org/10.22495/cbsrv4i1art1