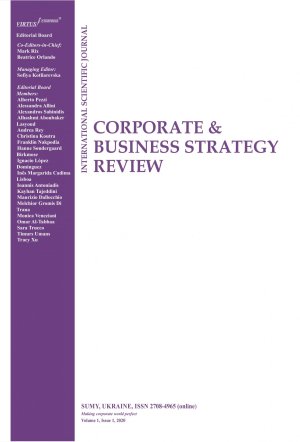 The role of strategic agility on sustainable competitive advantage of private higher education institutions
Download This Article
Lutfi Trisandi Rizki
, Jamaliah Said
, Nor Farizal Mohammed

This work is licensed under a Creative Commons Attribution 4.0 International License.
Abstract
Insofar as a few researchers have studied the effect of strategic agility (SA) adoption as a technique for enabling sustainable competitive advantage (SCA) in higher education institutions (HEIs). In this regard, this study will examine the extent to which SCA enhances SA and the factors influencing the adoption of these techniques in the context of HEIs, using the dynamic capabilities theory (Tallon et al., 2019; Păunescu et al., 2018). This study aims to explore the highest-order firm's capabilities, namely leadership capability, entrepreneurial capability, information technology (IT) capability, and alliance management capability, based on the perspective of dynamic capability theory as factors that influence SA and SCA with a systematic review approach to address all research topics in this study. Therefore, the primary objectives of this research are to investigate the adoption of SA practices among private HEIs in Indonesia and its effect on SCA in the context of dynamic capabilities by using a systematic review approach. The results show that the SA method will be the right instrument to achieve SCA in private HEIs in Indonesia. SCA can be utilized for HEIs organizations to achieve sustainable and long-term performance.
Keywords: Strategic Agility, Sustainable Competitive Advantage, Dynamic Capabilities, Higher Education, Systematic Review
Authors' individual contribution: Conceptualization — L.T.R.; Methodology — L.T.R.; Validation — N.F.M.; Formal Analysis — L.T.R. and N.F.M.; Investigation — N.F.M.; Resources — J.S.; Data Curation — L.T.R.; Writing — Original Draft — L.T.R. and J.S.; Writing — Review & Editing — L.T.R. and N.F.M.; Supervision — L.T.R.; Project Administration — L.T.R.
Declaration of conflicting interests: The Authors declare that there is no conflict of interest.
JEL Classification: O3, O33, O2
Received: 22.07.2022
Accepted: 10.02.2023
Published online: 13.02.2023
How to cite this paper: Rizki, L. T., Said, J., & Mohammed, N. F. (2023). The role of strategic agility on sustainable competitive advantage of private higher education institutions. Corporate & Business Strategy Review, 4(1), 121–130. https://doi.org/10.22495/cbsrv4i1art11