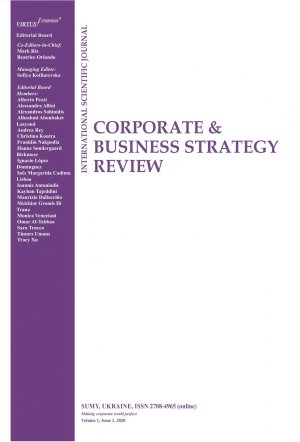 University graduate recruitment and selection as a part of business strategy: A case of an emerging market
Download This Article
Bajram Fejzullahu, Rrezarta Gashi

This work is licensed under a Creative Commons Attribution 4.0 International License.
Abstract
Kosovo businesses are mostly small and medium-sized in structure and have a very large weight in terms of the employment of university graduates in the country. In this regard, the main purpose of this study is to present the challenges which businesses in Kosovo are confronted with during the process of recruitment and selection of university graduates. The study uses mainly primary data, which were collected through an online questionnaire in a purposive sample of businesses operating in Kosovo. The questionnaire includes structured questions mainly with alternative and dichotomous questions, as well as an open question. This study uses the Pearson correlation and t-test for hypothesis testing, while the results are generally presented through tables and graphs using Statistical Package for the Social Sciences (SPSS) software. This study comes to the conclusion that the biggest challenge faced by Kosovo businesses in the process of recruiting and selecting university graduates is the lack of practical work on the part of graduates, as well as analysis of job requirements and the attraction of candidates with the right skills. The study also finds that business in the case of Kosovo considers that the skills needed from a graduate in order to get employed are the ability to work in a team, flexibility, public speaking, etc.
Keywords: Recruitment, Selection, Graduate, Challenge, Skills, Strategy
Authors' individual contribution: Conceptualization — B.F. and R.G.; Methodology — B.F. and R.G.; Resources — B.F. and R.G.; Formal Analysis — B.F. and R.G.; Validation — B.F. and R.G.; Writing — Original Draft — B.F. and R.G.; Writing — Review & Editing — B.F. and R.G.; Supervision — B.F. and R.G.
Declaration of conflicting interests: The Authors declare that there is no conflict of interest.
JEL Classification: E2, E24, O15, A23, M2, M5
Received: 18.04.2023
Accepted: 26.07.2023
Published online: 28.07.2023
How to cite this paper: Fejzullahu, B., & Gashi, R. (2023). University graduate recruitment and selection as a part of business strategy: A case of an emerging market. Corporate & Business Strategy Review, 4(3), 37–45. https://doi.org/10.22495/cbsrv4i3art4