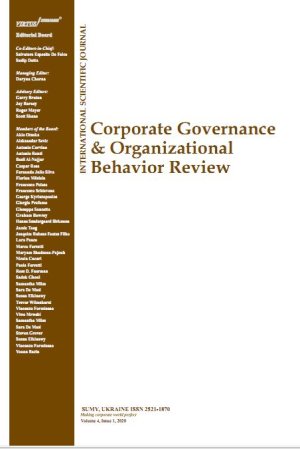 An integrated ancient Chinese philosophical perspective on corporate governance
Download This Article
Tingting Sun

This work is licensed under a Creative Commons Attribution 4.0 International License.
Abstract
Although the concept of corporate governance began with the emergence of corporations, the concept of governance can be traced back to ancient China. Currently, discussions of this topic focus mainly on the differences between approaches to and theories about corporate governance and examine their effectiveness, an integrated view that draws on Chinese theories and cultures is missing. This paper attempts to address the gaps by conceptually synthesizing insights from ancient Chinese philosophies to construct an integrated framework; it further defines the legal and ethical constraints while incorporating both an ancient Chinese (i.e., Eastern) philosophical perspective and Western governance elements and both national-level and firm-level variables. Drawing on institutional theory (Scott, 1995, 2004, 2008a, 2008b) and considering the interaction of legal and ethical constraints, a model — the ethical-legal model — constructs and categorizes corporate governance approaches into four types driven by different types of institutions and compares how these approaches are related to different governance perspectives (agent, stewardship and stakeholder). An autonomous (Wu Wei) governance approach is trigged when the cognitive institution is formed as a result of high levels of both legal and ethical constraints and drives autonomous corporate governance with a shift in focus from compliance to commitments.
Keywords: Institutional theory, Corporate Governance, Legal Constraints, Ethical Constraints, Natural Dao, Human Dao, Wu Wei Autonomous
Authors' individual contribution: The Author is responsible for all the contributions to the paper according to CRediT (Contributor Roles Taxonomy) standards.
Declaration of conflicting interests: The Author declares that there is no conflict of interest.
JEL Classification: G30, L20, M10, M40, Z10
Received: 01.03.2023
Accepted: 21.07.2023
Published online: 24.07.2023
How to cite this paper: Sun, T. (2023). An integrated ancient Chinese philosophical perspective on corporate governance [Special issue]. Corporate Governance and Organizational Behavior Review, 7(3), 238–248. https://doi.org/10.22495/cgobrv7i3sip1