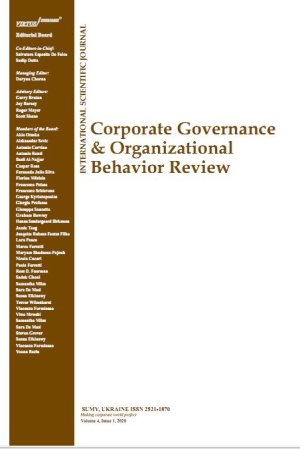 Feedback from stakeholders
Virtus Interpress transparency initiative was launched a couple of years ago. In this section, we provide (and continuously update) feedback from our stakeholders.
Feedback from the authors:
Hugh Grove, Professor, University of Denver, the USA: "The Corporate Governance and Organizational Behavior Review journal has an excellent review process for authors. Communications with the managing editor of the journal are prompt, concise and very understandable. The journal review process is also prompt and thorough with very good comments to improve authors' papers. These reviews are almost always positive and creative to help authors. There is also good international visibility for published journal papers. For example, Research Gate promptly tracks reads and citations of these papers".
Grace Obalade, Assistant Lecturer in Business Administration, Ekiti State University, Nigeria: "The reviewer did a thorough review and gave recommendations that were helpful not just for the article published but also in recent research. In summary, the recommendations have improved my research knowledge".