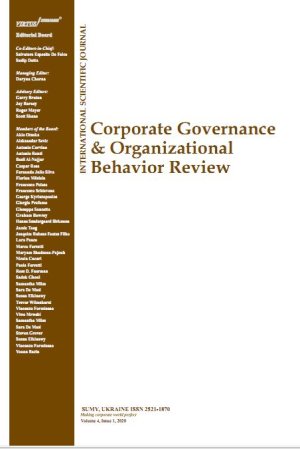 Boards of directors and firm internationalization: A bibliometric review
Download This Article
Roberto Herrera-Barriga, Diana Escandon-Barbosa

This work is licensed under a Creative Commons Attribution 4.0 International License.
Abstract
This paper conducts a bibliometric review of the research on the relationship between boards of directors and the internationalization of companies. Boards of directors play an important role in the success of the internationalization process of companies, as they contribute to strategic decision-making and support access to the resources and capabilities needed to enter the international market. The bibliometric analysis documents are the most influential articles, authors, journals and countries in this field of knowledge, highlighting the diversity of topics addressed. In addition, the co-occurrence analysis reveals the theoretical and conceptual core of the research, knowing the main theories and study variables analyzed. This review lays the groundwork for future research on boards of directors and the internationalization of companies, highlighting the need for more research at a global level, especially in Latin America. It also suggests future lines of research on emerging issues such as board capital and board-to-board networking.
Keywords: Board of Directors, Internationalization of Companies, Corporate Governance, Top Management, CEO
Authors' individual contribution: Conceptualization — D.E.-B.; Methodology — D.E.-B.; Software — D.E.-B.; Validation — D.E.-B.; Formal Analysis — D.E.-B.; Investigation — D.E.-B.; Resources — D.E.-B.; Data Curation — R.H.-B.; Writing — Original Draft — R.H.-B.; Writing — Review & Editing — R.H.-B.; Visualization — R.H.-B.; Supervision — R.H.-B.; Project Administration — R.H.-B.; Funding Acquisition — R.H.-B.
Declaration of conflicting interests: The Authors declare that there is no conflict of interest.
JEL Classification: M1, O2, M16
Received: 25.05.2023
Accepted: 09.08.2023
Published online: 11.08.2023
How to cite this paper: Herrera-Barriga, R., & Escandon-Barbosa, D. (2023). Boards of directors and firm internationalization: A bibliometric review [Special issue]. Corporate Governance and Organizational Behavior Review, 7(3), 318–334. https://doi.org/10.22495/cgobrv7i3sip8