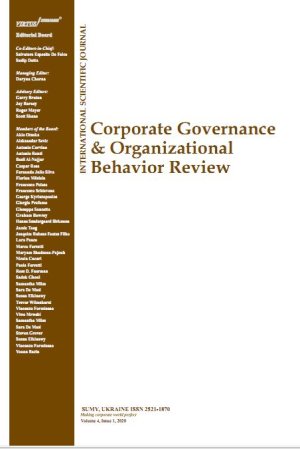 Ethical leadership, culture, and public service motivation on organizational citizenship behavior: A case study of civil servants
Download This Article
Iswanti
, Ujianto
, Slamet Riyadi

This work is licensed under a Creative Commons Attribution 4.0 International License.
Abstract
The study was conducted at the Regional Secretariat of Central Kalimantan. The researchers' observations indicated that employee performance was very low; this was reflected in employees not wanting to help colleagues with work difficulties, teamwork within and between areas remained low, and employees not responding positively to tasks assigned to supervisors. The sampling technique used a simple random sample with a total sample of 150 individuals — a data analysis technique using structural equation modeling (SEM). The results showed that ethical leadership and work culture had positive and significant effects on organizational citizenship behavior (OCB), while public service motivation had no significant effect on OCB. Ethical leadership had no significant effect on performance, whereas work culture and public service motivation had positive effects, especially on performance. OCB has a positive and significant impact on employee performance. OCB conveys the impact of ethical leadership and work culture on employee performance, however, OCB does not assess the impact of public service motivation on employee performance.
Keywords: Ethical Leadership, Work Culture, Public Service, OCB, Work Performance
Authors' individual contribution: Conceptualization — I. and S.R.; Methodology — I. and U.; Validation — I. and S.R.; Formal Analysis — I. and S.R.; Resources — I. and S.R.; Data Curation — U. and S.R.; Writing — Original Draft — I.; Writing — Review & Editing — U. and S.R.; Supervision — U. and S.R.; Project Administration — I.
Declaration of conflicting interests: The Authors declare that there is no conflict of interest.
JEL Classification: D23, D73, H11, H83, M11
Received: 28.11.2022
Accepted: 29.08.2023
Published online: 31.08.2023
How to cite this paper: Iswanti, Ujianto, & Riyadi, S. (2023). Ethical leadership, culture, and public service motivation on organizational citizenship behavior: A case study of civil servants [Special issue]. Corporate Governance and Organizational Behavior Review, 7(3), 395–404. https://doi.org/10.22495/cgobrv7i3sip14