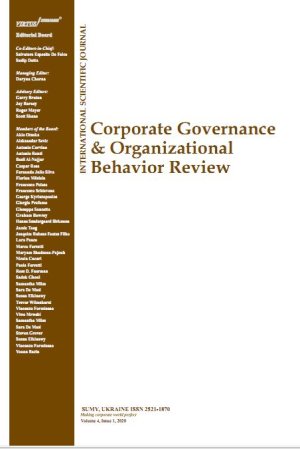 Influence of local independent audit firms' service quality on customer satisfaction
Download This Article
Duc Tai Do
, Van Sang Dang, Van Dang Pham, Van Luyen Le, Van Thanh Dang

This work is licensed under a Creative Commons Attribution 4.0 International License.
Abstract
In many organizations, especially those dealing with services, customer satisfaction is considered a challenge (Pula, 2022). The study is grounded in the theory of customer satisfaction and service quality. The purpose of this study is to examine the relationship between service quality at local independent auditing firms and customer satisfaction. Between September and October 2022, the general accounting and chief accounting departments will be surveyed. There were 250 respondents in the data collection, based on exploratory factor analysis, linear regression, correlation analysis, and scale reliability analysis. According to the study, client happiness and service quality at local independent auditing firms are positively correlated. The effects of the service quality at the component level, however, vary. The findings of the study imply that clients should choose local independent auditing firms that provide high-quality services. There are some suggestions on how to enhance the caliber of their services and the growth of this industry in Vietnam. The study advances our knowledge of local independent auditing firms' levels of service quality.
Keywords: Customer Satisfaction, Service Quality, Accounting, Auditing, Independent Auditing Firms
Authors' individual contribution: Conceptualization — V.D.P. and V.T.D.; Methodology — D.T.D. and V.S.D.; Validation — V.L.L. and V.T.D.; Writing — Review & Editing — D.T.D. and V.S.D.; Visualization — V.D.P. and V.T.D.; Supervision — D.T.D. and V.L.L.
Declaration of conflicting interests: The Authors declare that there is no conflict of interest.
JEL Classification: M31, M20, A10, M41, M42
Received: 22.02.2023
Accepted: 07.08.2023
Published online: 09.08.2023
How to cite this paper: Do, D. T., Dang, V. S., Pham, V. D., Le, V. L., & Dang, V. T. (2023). Influence of local independent audit firms' service quality on customer satisfaction [Special issue]. Corporate Governance and Organizational Behavior Review, 7(3), 307–317. https://doi.org/10.22495/cgobrv7i3sip7