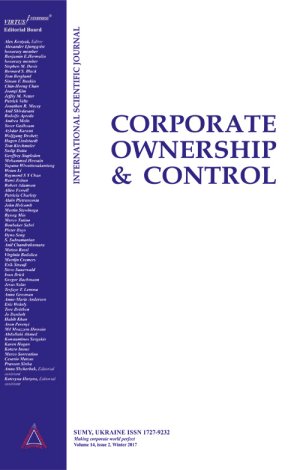 Preliminary effects on the political accountability of the new accounting system for Italian local authorities
Download This Article
Mario Mazzoleni
, Diego Paredi

This work is licensed under a Creative Commons Attribution 4.0 International License.
Abstract
The issue of accountability, particularly with regard to the use of public resources, represents one of the most significant and necessary aspects faced by a public administration. This work, therefore, focuses on the transparency of information with regard to the economic viability of a public administration, paying specific attention to the local and regional authorities which have been subject to major reforms in accounting systems. Harmonised accounting is the term given to the complex and multifaceted process of reforming public accounting, as provided by Italian Law No. 196, Article 2, December 31, 2009, and is aimed at unifying, comparing and aggregating the public administration financial statement, carrying out the operations with the same methods and accounting policies, and seeking to satisfy the necessity for information and accountability relating to the coordination of public finances. Several studies have analyzed the effects of accounting reforms on accountability. However, there is still a lack of studies addressing the effects of the Italian accounting reform on accountability in Italian local authorities. This article contributes to research in this area by examining the question of whether, in the first 18 months since the Italian reform's introduction, accountability has become more or less apparent between the local politicians who use the financial reports both as a method for checking public finances and in order to help inform their own decision-making. Through two case studies, this work analyses the perceptions of local politicians with respect to the level of accountability displayed as part of the accounting reform.
Keywords: Public Governance, Economic-Financial Communications Tools, Public Communications, Accountability, Local Governments, Public Sector Accounting Reform
Authors' individual contribution: Conceptualization — M.M.; Methodology — M.M. and D.P.; Investigation — D.P.; Writing — Original Draft — D.P.; Writing — Review & Editing — M.M.
Declaration of conflicting interests: The Authors declare that there is no conflict of interest.
JEL Classification: M40, M41, M48
Received: 01.12.2021
Accepted: 21.01.2022
Published online: 25.01.2022
How to cite this paper: Mazzoleni, M., & Paredi, D. (2022). Preliminary effects on the political accountability of the new accounting system for Italian local authorities. Corporate Ownership & Control, 19(2), 38–45. https://doi.org/10.22495/cocv19i2art3