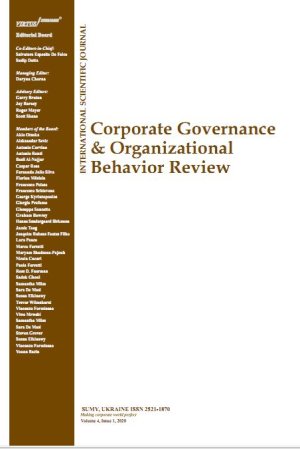 Regulation and challenges of youth employment in the developing country
Download This Article
Naim Ismajli, Meriton Ismajli, Adelina Gashi

This work is licensed under a Creative Commons Attribution 4.0 International License.
Abstract
The problem of youth unemployment has started to receive attention in a relevant way recently, especially in Europe, where the percentage of unemployment registered for this category of the population is relatively greater than that for the adult population (Perugini & Signorelli, 2010), also being influenced by the last financial crisis (Choudhry et al., 2012). Youth unemployment is a critical social issue because it is linked to a number of aspects of society (Yamamoto, 2011). The purpose of the treatment of this paper is to identify the barriers faced by the young people of Kosovo to enter the labor market. The study uses the quantitative research method, through the use of an online questionnaire, a survey was participated by 496 respondents. The econometric model used in this study is the structural equation model (SEM). The empirical results from the SEM model show that the most important factor is the lack of work experience, which is a barrier to the employment of young people in Kosovo. The results of this paper are important to understand the importance of effectiveness in the design of policies for the elimination of barriers to the employment of young people in Kosovo.
Keywords: Regulation, Challenges, Youth Employment, Developing Country
Authors' individual contribution: Conceptualization — N.I., M.I., and A.G.; Methodology — A.G.; Software — A.G.; Validation — N.I.; Formal Analysis — M.I.; Investigation — N.I. and A.G.; Resources — N.I., M.I., and A.G.; Data Curation — M.I. and A.G.; Writing — Original Draft — N.I., M.I., and A.G.; Writing — Review & Editing — N.I., M.I., and A.G.; Visualization — N.I. and M.I.; Supervision — N.I., M.I., and A.G.; Project Administration — N.I., M.I., and A.G.
Declaration of conflicting interests: The Authors declare that there is no conflict of interest.
JEL Classification: J8, C29, E24
Received: 14.08.2022
Accepted: 31.07.2023
Published online: 01.08.2023
How to cite this paper: Ismajli, N., Ismajli, M., & Gashi, A. (2023). Regulation and challenges of youth employment in the developing country [Special issue]. Corporate Governance and Organizational Behavior Review, 7(3), 267–276. https://doi.org/10.22495/cgobrv7i3sip4