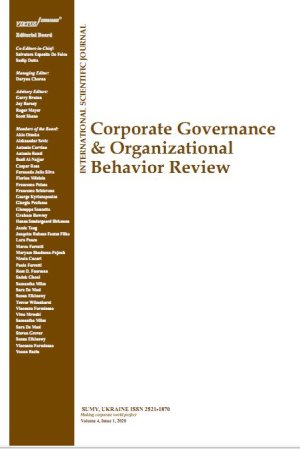 Relations between colleagues and the principal role in this relationship
Download This Article

This work is licensed under a Creative Commons Attribution 4.0 International License.
Abstract
The importance of positive relationships among colleagues and their impact on several aspects is globally recognized. Time is one of the main and most challenging factors of cooperation (Promethean, 2023). Usually, principals keep their distance from staff, this can lead to misunderstandings, therefore, improving functional communication strengthens interpersonal relationships (Plotinsky, 2022). How cooperative are professionals in pre-university educational institutions in Albania? The aim of this article is to highlight the importance and the benefits that come from the cooperation between teachers and principals. The study discusses how the relationship between teachers and the role of principals in these relationships, affects school performance. It is based on the literature review, also on the combined use of qualitative and quantitative methods. Most of it is focused on analysing the data collected from the questionnaires. The results showed that collaboration between colleagues is beneficial because they share their reflective experiences, evaluate their beliefs about teaching and learning, and build knowledge together. Professionals share materials and provide moral support to their colleagues. The principals of educational institutions play an important role, as they must provide resources that will free teachers from the kind of burdens that can interfere with and interrupt the collaboration process.
Keywords: Cooperation, Colleagues, Pre-University Education, Strategy
Authors' individual contribution: Conceptualization — M.P. and O.G.; Methodology — M.P.; Formal Analysis — M.P.; Data Curation — M.P.; Investigation — O.G.; Resources — O.G.; Writing — Original Draft — M.P.; Writing — Review & Editing — M.P.
Declaration of conflicting interests: The Authors declare that there is no conflict of interest.
JEL Classification: D24, H52, I26, J24
Received: 17.02.2023
Accepted: 10.08.2023
Published online: 14.08.2023
How to cite this paper: Petro, M., & Gega, O. (2023). Relations between colleagues and the principal role in this relationship [Special issue]. Corporate Governance and Organizational Behavior Review, 7(3), 335–346. https://doi.org/10.22495/cgobrv7i3sip9