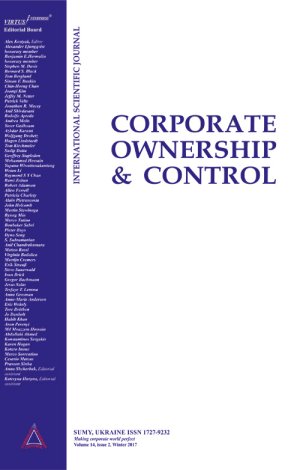 Review of short-run performance of initial public offerings in Australia
Download This Article
Lutfa Tilat Ferdous
, Niroshani Parahara Withanalage
, Abyan Amirah Qamaruz Zaman

This work is licensed under a Creative Commons Attribution 4.0 International License.
Abstract
This study investigates the short-run performance of initial public offerings in Australia. Based on sources from the Morningstar DatAnalysis database, we analyzed 211 Australian publicly traded initial public offerings (IPO) listed on the Australian stock exchange between January 2011 and December 2015 using multiple regression analysis with dummies to represent industry and listing year. According to our analysis, total market return indicates an IPO underpricing phenomenon whereas secondary market shows an overpricing scenario. Moreover, this analysis supports the contention that short-run performance fluctuations were based on the listing year and industry settings. This study contributes to the literature by analysing the short-run performance of both the primary and secondary markets.
Keywords: Initial Public Offering, Total Market Return, Short-Run Performance, Australia
Authors' individual contribution: Conceptualization – L.T.F. and A.A.Q.Z.; Methodology – N.P.W.; Writing – L.T.F., N.P.W., and A.A.Q.Z.; Investigation – L.T.F. and A.A.Q.Z.; Resources – L.T.F.; Supervision – L.T.F.
Declaration of conflicting interests: The Authors declare that there is no conflict of interest.
Acknowledgements: We thank Holmes Institute, Melbourne, Australia, for proving funds for the publication of the manuscript.
JEL Classification: G14, G15, G32
Received: 11.12.2020
Accepted: 19.02.2021
Published online: 22.02.2021
How to cite this paper: Ferdous, L. T., Withanalage, N. P., & Zaman, A. A. Q. (2021). Review of short-run performance of initial public offerings in Australia. Corporate Ownership & Control, 18(2), 188-200. https://doi.org/10.22495/cocv18i2art16