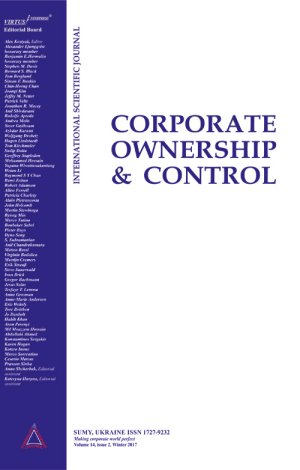 STRATEGIES FOR BOARDS OF DIRECTORS TO MEET THE CHALLENGES ASSOCIATED WITH AI, GENTRIFICATION, AND EMERGING TECHNOLOGICAL ADVANCES
Download This Article

This work is licensed under a Creative Commons Attribution 4.0 International License.
Abstract
The major research question or issue in this paper is to develop strategies for companies and Boards of Directors to seize opportunities from emerging technological advances, instead of being threatened by artificial intelligence (AI), gentrification, and other new technologies. For example, in 2019 Microsoft made a $500 million positive response to Seattle's gentrification while Amazon made a negative gentrification response by withdrawing its New York City headquarters offer. Seven steps for digital transformation were advocated herein, using the strategy of "Adapt or Die". Another strategy was to create person/machine partnerships, and six steps were recommended for job retraining in this environment where today will be the slowest day for technology change in this lifetime. An additional strategy was to benchmark the 50 Smartest Companies in the world in order to try to adopt their best business practices. The emergence of AI and robotics replacing jobs can be viewed as a positive trend if companies and Boards of Directors take advantage of these technological breakthroughs to help businesses, employees, and communities become more efficient and effective, especially with a broader stakeholder and sustainability perspective, as opposed to the narrow shareholder perspective. The major sections of this paper are gentrification, positive and negative responses to gentrification, the evolving technology environment for jobs, "adapt or die" strategy with implications for companies and Boards of Directors, related stakeholder and sustainability focus, strategies to avoid "Fear of Missing Out", and summary.
Keywords: Artificial Intelligence (AI), Board of Directors, Corporate Governance, Gentrification, Sustainability
Authors' individual contribution: Conceptualization – H.G. and M.C.; Methodology – H.G., M.C. and T.X.; Resources – M.C. and T.X.; Writing – Original Draft – H.G.; Writing – Review & Editing – M.C. and T.X.; Visualization – T.X.; Funding Acquisition – M.C. and T.X.
JEL Classification: G3, G30
Received: 19.07.2019
Accepted: 24.09.2019
Published online: 01.10.2019
How to cite this paper: Grove, H., Clouse, M., & Xu, T. (2019). Strategies for boards of directors to meet the challenges associated with AI, gentrification, and emerging technological advances. Corporate Ownership & Control, 17(1), 38-49. http://doi.org/10.22495/cocv17i1art4