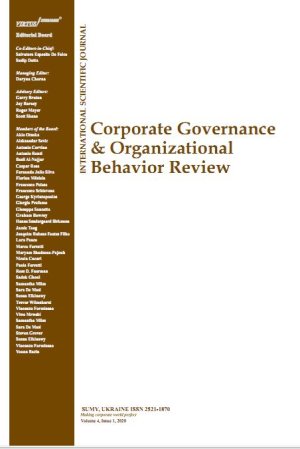 Sustainability reporting as strategic crisis response mechanism: An innovative approach
Download This Article
Zuraidah Mohd Zam
, Haslinda Yusoff
, Rina Fadhilah Ismail
, Hasan Fauzi

This work is licensed under a Creative Commons Attribution 4.0 International License.
Abstract
Most companies have been severely affected by various business risks due to the COVID-19 outbreak. Their limited resources during this adverse period have forced them to be more concerned with their companies' survival than making sustainability initiatives that incur extra costs. Consequently, companies have faced a challenge in reporting imposed-sustainability statements. According to Wenzel et al. (2020) and Zharfpeykan and Ng (2021), companies can innovatively improvise the regular sustainability reporting to become a strategic tool to portray to stakeholders how companies respond to and address sustainable matters during a crisis period. Thus, this paper presents the concept of sustainability reporting as a strategic crisis response mechanism and proposes a model and matrix that maps the stakeholder engagement disclosure strategy with quality disclosure. Moreover, the paper discusses how this reporting can be influenced by internal governance mechanisms. The paper further suggests the moderating role of enterprise risk management (ERM) in this relationship. This concept can potentially guide managerial decisions on ideal sustainability practices that may not impair companies' capacity to survive during future crises. It may act as an effective instrument in meeting stakeholders' expectations of companies to perform their roles as good corporate citizens during a crisis.
Keywords: Sustainability Reporting, Strategic Crisis Response, Strategic Sustainability Reporting, Internal Governance Mechanisms, Enterprise Risk Management (ERM)
Authors' individual contribution: Conceptualization — Z.M.Z.; Writing — Original Draft — Z.M.Z.; Writing — Review & Editing — H.Y. and R.F.I.; Visualization — Z.M.Z.; Supervision — H.Y. and R.F.I.; Project Administration — Z.M.Z., H.Y., and R.F.I.; Funding Acquisition — Z.M.Z., H.Y., R.F.I., and H.F.
Declaration of conflicting interests: The Authors declare that there is no conflict of interest.
JEL Classification: D70, H80, G34, D80, Q50, M49
Received: 04.08.2022
Accepted: 24.04.2023
Published online: 26.04.2023
How to cite this paper: Mohd Zam, Z., Yusoff, H., Ismail, R. F., & Fauzi, H. (2023). Sustainability reporting as strategic crisis response mechanism: An innovative approach [Special issue]. Corporate Governance and Organizational Behavior Review, 7(2), 259–271. https://doi.org/10.22495/cgobrv7i2sip5