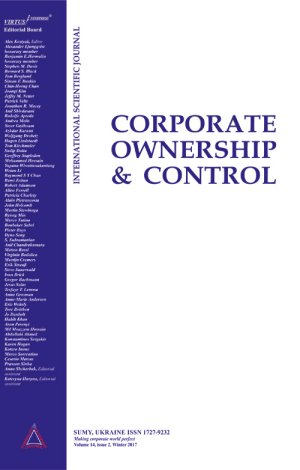 The effect of financial performance and corporate governance to stock price in non-bank financial industry
Download This Article

This work is licensed under a Creative Commons Attribution 4.0 International License.
Abstract
Indonesia's financial sector is highly dominated by the banking industry than the non-bank. It controlled almost 74% of Indonesia's financial assets in 2014. After post-crisis restructuration, the banking sector has become stronger, with a higher capital adequacy ratio and profitability. While, the non-bank financial industry is expected to solve the problems in the Indonesian economy, as well as becoming one of the long-term economic instruments. The purpose of this study is to test and analyse the effect of financial performance and the implementation of corporate governance on the non-bank financial industry stock prices on the Indonesia Stock Exchange in 2012-1016. The research population includes the non-bank financial industry listed in IDX, as many as 37 companies. This study found the probability, managerial ownership, institutional ownership and the composition of the independent commissioner partially and simultaneously does not significantly influence the stock price of the non-bank financial industry.
Keywords: Non-Bank Financial Industry, Stock Price, Managerial Ownership, Institutional Ownership
Authors' individual contribution: Conceptualization – H.K. and J.T.; Methodology – H.K. and J.T.; Validation – H.K. and J.T.; Formal Analysis – H.K. and J.T.; Writing – Original Draft – H.K. and J.T.; Writing – Review and Editing – H.K. and J.T.
JEL Classification: G23, G11, G32
Received: 21.10.2019
Accepted: 24.01.2020
Published online: 30.01.2020
How to cite this paper: Karamoy, H., & Tulung, J. E. (2020). The effect of financial performance and corporate governance to stock price in non-bank financial industry. Corporate Ownership & Control, 17(2), 97-103. http://doi.org/10.22495/cocv17i2art9