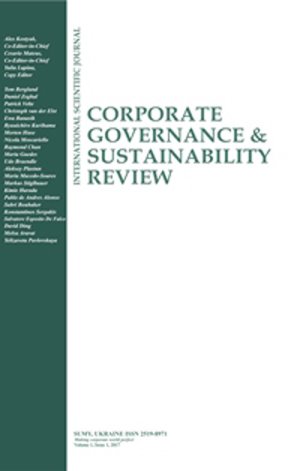 The effect of human capital on organizational performance: The case of sustainability issues in an e-commerce firm
Download This Article
Patrick Balian, Assaad Farah
, Udo C. Braendle

This work is licensed under a Creative Commons Attribution 4.0 International License.
Abstract
This paper aims to discuss how developing human capital can have a direct positive effect on operational performance. The case study method is used to address the sustainability issues a Lebanon-based retail e-commerce company is facing. We utilize the socio-economic qualimetrics methodology to discuss the corporate change from within the enterprise at all levels and with the contribution of all the participants in the firm. The focus of the case study is on qualitative, quantitative, and financial aspects through competitiveness enhancement and operational effectiveness metrics. The findings of this intervention research contribute to the literature insofar as enhancing the social capital of a retail e-commerce organization positively impacts its performance.
Keywords: Intellectual Capital, Human Capital, Socio-economic, E-commerce Performance
Authors' individual contribution: Conceptualization – P.B., A.F., and U.B.; Methodology – P.B.; Validation – P.B., A.F., and U.B.; Formal Analysis – P.B., A.F., and U.B.; Investigation – P.B., A.F., and U.B.; Data Curation – P.B.; Writing – Original Draft – P.B., A.F., and U.B.; Writing – Review & Editing – P.B., A.F., and U.B.; Visualization – P.B.
Declaration of conflicting interests: The Authors declare that there is no conflict of interest.
JEL Classification: E22, L81, O34
Received: 14.05.2020
Accepted: 07.07.2020
Published online: 10.07.2020
How to cite this paper: Balian, P., Farah, A., & Braendle, U. (2020). The effect of human capital on organizational performance: The case of sustainability issues in an e-commerce firm. Corporate Governance and Sustainability Review, 4(2), 20-29. https://doi.org/10.22495/cgsrv4i2p2