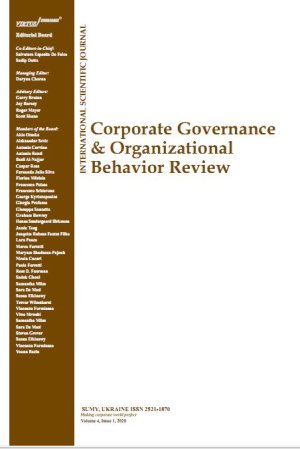 The experiences of facilitating foreign direct investment in a developing country: A comparative analysis of two local authorities
Download This Article
Ralph Vezembouua Marenga
, Lesley Blaauw
, Omu Kakujaha-Matundu

This work is licensed under a Creative Commons Attribution 4.0 International License.
Abstract
The experiences of local authorities (LAs) with facilitating foreign direct investment (FDI) in developing countries are reported in isolation. Resultantly, there is no consolidated and comparative analysis of the above. While the impact of neo-liberalism and capitalism on the experiences of investment facilitating agencies (IFAs) such as LAs is recognised in literature (Kuswanto, Hoen, & Holzhacker, 2017; Minh, 2019), an empirical gap exists in demonstrating this impact. Using a comparative multiple case study analysis research design, this study relies on the qualitative research method to empirically compare and contrast the experiences of two Namibian LAs, Windhoek and Walvis Bay, with facilitating Ramatex Textiles Namibia (RTN) and Namibian Press and Tools (NPT) as FDIs, respectively. It similarly draws insights from the impact of neo-liberalism and capitalism on these LA experiences with FDI. Unstructured qualitative interviews were conducted with 13 purposely-selected key respondents and data were interpreted, analysed, and presented in themes. This study found that while the developmental experience of the Windhoek LA with RTN was largely negative, the Walvis Bay LAs experience with NPT was neutral. These experiences are largely linked to the neoliberalist and capitalist orientation of Namibian legislation that fails to adequately embrace sustainable FDI for local development.
Keywords: Foreign Direct Investment, Capitalism, Neo-Liberalism, Development, Local Authorities, Namibia
Authors' individual contribution: Conceptualisation — R.V.M.; Methodology — R.V.M.; Validation — R.V.M.; Formal Analysis — R.V.M.; Investigation — R.V.M.; Resources — R.V.M.; Writing — Original Draft — R.V.M.; Writing — Review & Editing — R.V.M., L.B., and O.K.-M.; Visualisation — R.V.M.; Project Administration — R.V.M.; Supervision — L.B. and O.K.-M.
Declaration of conflicting interests: The Authors declare that there is no conflict of interest.
JEL Classification: H11, H75, H79, H83, K29, P12, P18
Received: 13.06.2022
Accepted: 04.01.2023
Published online: 06.01.2023
How to cite this paper: Marenga, R. V., Blaauw, L., & Kakujaha-Matundu, O. (2022). The experiences of facilitating foreign direct investment in a developing country: A comparative analysis of two local authorities [Special issue]. Corporate Governance and Organizational Behavior Review, 6(4), 388–401. https://doi.org/10.22495/cgobrv6i4sip18