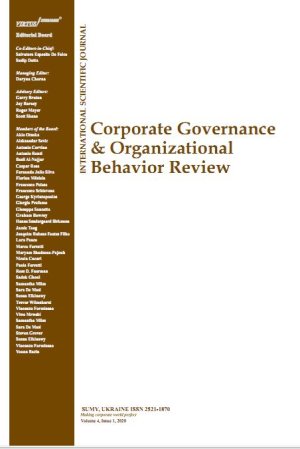 The impact of COVID-19 on the well-being of funeral parlour employees
Download This Article

This work is licensed under a Creative Commons Attribution 4.0 International License.
Abstract
As a consequence of COVID-19 funeral industry employees risk developing severe mental health issues such as depression and anxiety as they are overexposed to death, stressful working situations, and fear of being infected with the virus (World Health Organization [WHO], 2020). The research investigated possible physical and mental health risks to funeral industry employees exposed to death and funerals exacerbated in times of pandemics. There is limited research available that indicates the extent of COVID-19's impact on funeral parlours and employee well-being. This paper aims to address the identified limitation by contributing to the understanding of COVID-19's impact on funeral parlour employees. A quantitative research approach was employed. A sample of 62 respondents from two funeral parlours (funeral parlours A and B) operating in the eThekwini area was selected. Statistical Package for the Social Sciences (SPSS) was used to analyse quantitative data. Thematic analysis was used to analyse interview data. Findings revealed that working during the COVID-19 pandemic had a negative impact on the physical well-being of funeral parlour employees as they exhibited symptoms of stress, exhaustion, and general sickness. The study recommends that management should work on strengthening wellness programmes to ensure that the adverse effects of the coronavirus on employee well-being are minimised.
Keywords: COVID-19, Funeral Parlour, Employee Well-being, Physical Well-being, Mental Well-being
Authors' individual contribution: Conceptualization — L.N.; Methodology — L.N.; Data Curation — L.N.; Writing — Original Draft — L.N. and V.M.; Writing — Review & Editing — V.M.; Supervision — V.M.
Declaration of conflicting interests: The Authors declare that there is no conflict of interest.
JEL Classification: I31, J24, J28
Received: 29.07.2022
Accepted: 25.04.2023
Published online: 27.04.2023
How to cite this paper: Ndelu, L., & Mtembu, V. (2023). The impact of COVID-19 on the well-being of funeral parlour employees [Special issue]. Corporate Governance and Organizational Behavior Review, 7(2), 272–281. https://doi.org/10.22495/cgobrv7i2sip6