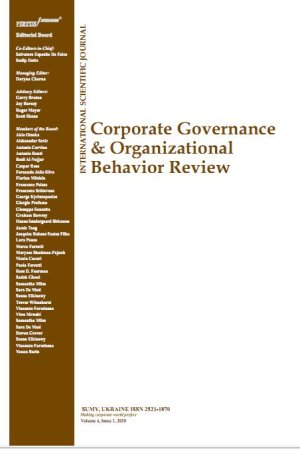 The impact of microcredits on consumer behaviour
Download This Article
Shaip Bytyçi
, Agron Mustafa
, Besime Ziberi
, Ermira Bytyçi

This work is licensed under a Creative Commons Attribution 4.0 International License.
Abstract
This study tends to analyze the impact of microcredit on consumer spending in the case of Kosovo. Evidence from randomized evaluations in low- and middle-income countries shows that giving small loans in the form of microcredit did not lead to transformative impacts on income or long-term consumption on average, but it did help households better manage financial choices (J-PAL, 2018). In order to test the hypotheses in the study, the primary data was used, and the research tool for data collection used was the online questionnaire. The questionnaire was distributed on social media and cover a six-month time period for data collection. The respondents are chosen randomly as the questionnaire was administered online on the social network Facebook to a random sample of 219 participants. The study has used the SPSS for data processing and hypothesis testing. Typical microcredit contracts involve inflexibilities characterized by frequent periodic repayments without the option to restructure the same depending on emerging contingencies (Sett, 2020). The study concludes that interest rates and individual credits by the Kosovo residents, under our terms of analysis do not affect the realization of the monthly consumption expenditures in the case of Kosovo and thus do not have an impact on the consumer behavior towards their spending.
Keywords: Family Loans, Family Budget, Interest Rates
Authors' individual contribution: Conceptualization — S.B., A.M., B.Z., and E.B.; Methodology — S.B., A.M., B.Z., and E.B.; Data Curation — S.B., A.M., B.Z., and E.B.; Writing — Original Draft — S.B., A.M., B.Z., and E.B.; Writing — Review & Editing — S.B., A.M., B.Z., and E.B.
Declaration of conflicting interests: The Authors declare that there is no conflict of interest.
JEL Classification: A10, D10, E43
Received: 09.03.2022
Accepted: 26.06.2022
Published online: 28.06.2022
How to cite this paper: Bytyçi, S., Mustafa, A., Ziberi, B., & Bytyçi, E. (2022). The impact of microcredits on consumer behaviour [Special issue]. Corporate Governance and Organizational Behavior Review, 6(2), 307–317. https://doi.org/10.22495/cgobrv6i2sip15