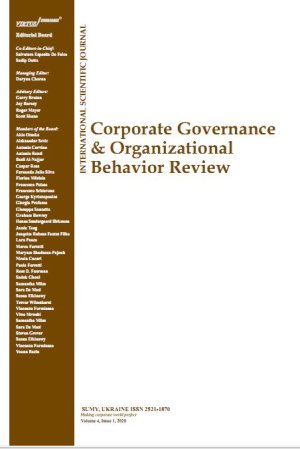 The investment decision of millennial generation: An analysis using financial literacy and financial behavior
Download This Article

This work is licensed under a Creative Commons Attribution 4.0 International License.
Abstract
This study aims to determine the factor of financial behavior that affects the millennial generation's individual investment decisions in Indonesia moderated by financial literacy. Four human behaviors, overconfidence, herding factor, trait anger, and trait anxiety, have been investigated using a sample of 100 respondents. The results of this study show a significant and positive influence on the variable of overconfidence, trait anger, and trait anxiety against investment decisions. In contrast, the herding variable does not have a significant effect but a positive value on the investment decision. The study results will add insight to investors about the investment decision process for the millennial generation in Indonesia. As a practical implication, it needs to conduct training programs, workshops, and seminars that create awareness, recognize financial behavior, overcome economic activity bias, and improve financial literacy (Atkinson & Messy, 2011; Bucher-Koenen et al., 2016). It recommends that investors ask the investment advisor, fund manager, and financial planner to make investment planning following the financial goals, risk profile, and profit that is expected to achieve economic well-being finally.
Keywords: Millennial Generation, Investment Decision, Behavior Finance, Financial Literacy
Authors' individual contribution: Conceptualization — E.U.; Methodology — S.W.; Validation — E.U.; Formal Analysis — E.U.; Investigation — S.W.; Resources — S.W.; Data Curation — E.U.; Writing — Original Draft — E.U. and S.W.; Writing — Review & Editing — E.U.; Visualization — S.W.; Supervision — E.U.
Declaration of conflicting interests: The Authors declare that there is no conflict of interest.
JEL Classification: A1, G11, G41, O16
Received: 19.07.2022
Accepted: 10.03.2023
Published online: 14.03.2023
How to cite this paper: Usriyono, E., & Wahyudi, S. (2023). The investment decision of millennial generation: An analysis using financial literacy and financial behavior. Corporate Governance and Organizational Behavior Review, 7(2), 8–14. https://doi.org/10.22495/cgobrv7i2p1