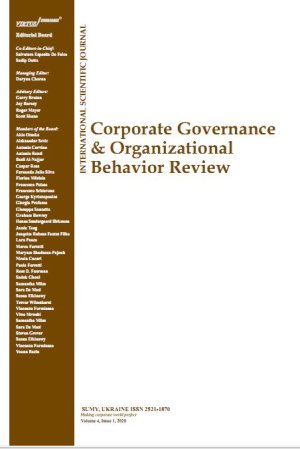 The nature of investment climate through a facet of public investment: The emerging market case
Download This Article
Sinakhokonke Mpanza
, Pfano Mashau

This work is licensed under a Creative Commons Attribution 4.0 International License.
Abstract
The purpose of this article is to table the nature of investment climate through a perspective of public investment. The investment climate of a city is the responsibility of the city's municipal management (Biyase & Rooderick, 2018). Thus, this article provides insight into public investment in order to highlight the public sector's role to ensure a good investment climate. The article focuses on KwaZulu-Natal secondary cities, particularly Newcastle and the City of uMhlathuze (Richards Bay). This article followed a qualitative approach. Data was collected through semi-structured interviews. Thematic data analysis was adopted with the aid of NVivo version 12. Analysis and interpretation of the result are presented through models developed from NVivo. The key finding of this article discusses investment climate in secondary cities through the lance of the public sector's role in attracting investment by packaging effective investment incentives, planning and executing programs and projects to attract and retain investment, and targeting countries for inflow foreign direct investment based on the city's sectors, not political diplomacy. Moreover, key findings reveal that each of the identified cities has autonomous independence to package their own investment incentives to advance their investment climate. Respondents pointed out that Richards Bay has an industrial development zone that is aimed at attracting investors across the globe. Furthermore, respondents highlighted that the city has investment incentives, but they are not applicable to the city.
Keywords: Investment Climate, Secondary Cities, Public Investment, Investment Incentives
Authors' individual contribution: Coneptualization — S.M.; Software — S.M.; Validation — S.M.; Formal Analysis — S.M.; Investigation — S.M.; Resources — S.M.; Data Curation — S.M.; Writing — Original Draft — S.M.; Visualisation — S.M.; Supervision — P.M.; Project Administration — S.M.; Funding Acquisition — P.M.
Declaration of conflicting interests: The Authors declare that there is no conflict of interest.
JEL Classification: H7, M0, O01
Received: 15.02.2022
Accepted: 03.01.2023
Published online: 05.01.2023
How to cite this paper: Mpanza, S., & Mashau, P. (2022). The nature of investment climate through a facet of public investment: The emerging market case [Special issue]. Corporate Governance and Organizational Behavior Review, 6(4), 374–387. https://doi.org/10.22495/cgobrv6i4sip17