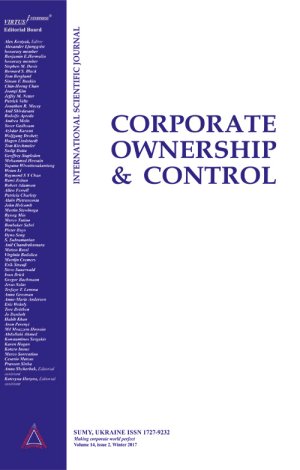 The new three lines model for structuring corporate governance – A critical discussion of similarities and differences
Download This Article
Marc Eulerich

This work is licensed under a Creative Commons Attribution 4.0 International License.
Abstract
The efficient and effective organization and coordination of corporate governance activities is still one of the major challenges of modern corporate management. For many years, it was precisely the so-called three lines of defense model that was used to structure governance functions. However, as more and more open points of discussion regarding practical implementation have emerged over the past years, the three lines model was published in 2020 as a fundamental update by the Institute of Internal Auditors (IIA). This article presents the new model and critically discusses the similarities and differences to the existing model. Thus, this article contributes to the current discussion of best practices regarding corporate governance structure and the fundamental issues of efficient and effective oversight. Both practitioners and researchers should benefit from the critical analysis of this paper.
Keywords: Corporate Governance Structure, Three Lines of Defense, Three Lines Model, Internal Auditing, Risk Management Internal Controls, Compliance
Authors' individual contribution: The Author is responsible for all the contributions to the paper according to CRediT (Contributor Roles Taxonomy) standards.
Declaration of conflicting interests: The Author declares that there is no conflict of interest.
JEL Classification: M40, M42, M10, G34
Received: 31.12.2020
Accepted: 15.02.2021
Published online: 16.02.2021
How to cite this paper: Eulerich, M. (2021). The new three lines model for structuring corporate governance – A critical discussion of similarities and differences. Corporate Ownership & Control, 18(2), 180-187. https://doi.org/10.22495/cocv18i2art15