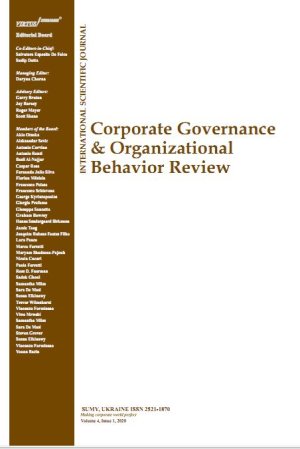 Understanding talent management challenges in changing times and workforces
Download This Article
Londeka Xulu, Sanjana Brijball Parumasur

This work is licensed under a Creative Commons Attribution 4.0 International License.
Abstract
Globalisation, competitiveness, and digitalisation pronounce the need for quantitative analysts, who already represent a scarce skill. Add to this the increased debut of Millennials in the workforce with their own combination of needs and expectations and the need for effective talent management in itself becomes an urgency and a challenge. This paper aims to understand the talent management challenges faced by organisations in dire need of quantitative analysts. A sample of 196 quantitative analysts was drawn from a population of 361 using the simple random sampling technique. Data was collected using questionnaires and interviews. Factor analysis and Cronbach's alpha coefficient were respectively used to assess the validity and reliability of the questionnaire. Descriptive statistics were used to assess quantitative data whilst qualitative data was analysed using thematic analyses. The findings exhibit that pivotal to managing talent in the bank are the human resources practices of attraction, recruitment, and employee engagement. Furthermore, for talent management to be effective, there has to be a commitment to the process from all levels of the organisational structure. Also, Millennials value upskilling or development, knowledge management (Naim & Lenka, 2018; Wetprasit, 2016), and work-life balance more than monetary recognition. Recommendations are presented to provide organisations with guidelines on effective talent management models (Younas & Bari, 2020) and how to overcome talent management challenges and enhance the retention of their scarce resources.
Keywords: Quantitative Analysts, Scarce Skills, Fourth Industrial Revolution (4IR), Talent Management Challenges, Employee Retention
Authors' individual contribution: Conceptualization — L.X. and S.B.P.; Methodology — L.X. and S.B.P.; Validation — L.X.; Formal Analysis — L.X. and S.B.P.; Investigation — L.X.; Resources — S.B.P. and L.X.; Data Curation — L.X.; Writing — Original Draft — S.B.P.; Writing — Review & Editing — S.B.P.; Visualization — S.B.P.; Supervision — S.B.P.; Project Administration — S.B.P.; Funding Acquisition — L.X. and S.B.P.
Declaration of conflicting interests: The Authors declare that there is no conflict of interest.
JEL Classification: J24, O15, O33
Received: 08.06.2022
Accepted: 12.05.2023
Published online: 15.05.2023
How to cite this paper: Xulu, L., & Brijball Parumasur, S. (2023). Understanding talent management challenges in changing times and workforces [Special issue]. Corporate Governance and Organizational Behavior Review, 7(2), 360–372. https://doi.org/10.22495/cgobrv7i2sip14