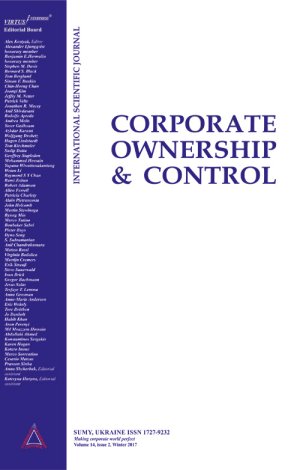 WHY DO DIRECTORS FEEL SO SEPARATE WHEN THEY ARE INTERCONNECTED?
Download This Article
Abstract
The current events at Hewlett-Packard (HP) offer steadfast corporate governance professionals a new case study concerning: (1) the powers of the Board, (2) the role of the Chair, and (3) the expectation by individual directors to expect boardroom due process to redress issues. While the Sarbanes-Oxley Act of 2002 (SOX) changed the requirements for transparency and financial disclosure for the CEO and CFO, it remained too silent concerning director-to-director transparency and the role of the Chair to take action without full board consent. This is a re-occurring directorship problem as Enron, Disney, and other exigent cases show. These cases point to the need for director-to-director transparency and disclosure if board members are to avoid unsubstantial board action.
Keywords:Board of Directors, Sarbanes-Oxley Act, CEO
How to cite this paper: Andert, D. M. (2007). Why do directors feel so separate when they are interconnected? Corporate Ownership & Control, 5(1), 155-157. https://doi.org/10.22495/cocv5i1p13