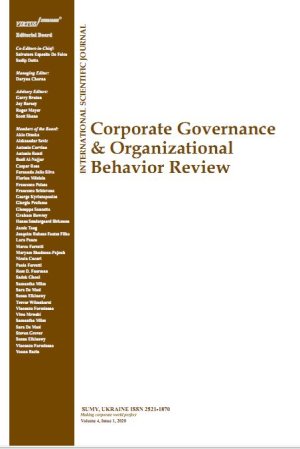 Women's political representation in local government: Its impact on public service quality
Download This Article
Y. Anni Aryani
, Evi Gantyowati
, An Nurrahmawati
, Taufiq Arifin
, Sutaryo Sutaryo

This work is licensed under a Creative Commons Attribution 4.0 International License.
Abstract
Public service quality has been a significant issue in Indonesia (Lanin & Hermanto, 2019) along with woman's representation in politics (Aspinall et al., 2021). This study investigates the effect of woman's representation in the local government head and legislative positions on public service quality in Indonesian local governments. We use secondary data from the Ministry of Internal Affairs, a local government website, and the Indonesia Statistics Bureau from 2016–2019, analyzed with panel data regression analysis. Overall, we find that local government public service quality is at a high level. Meanwhile, women's political representation in Indonesian local government is still considerably low, both in legislative and top executive positions. Empirical findings demonstrate that women's representation in the legislative board provides a positive impact on public service quality while women's local government head has no significant effect. The effect is consistent both in district local governments and city local governments observations. Our study provides recommendations that suggest that women's representation in local politics should be increased to promote gender equality which leads to better public governance.
Keywords: Indonesia, Local Government, Public Service Quality, Women Legislators, Woman Local Head
Authors' individual contribution: Conceptualization — S.S.; Methodology — T.A.; Software — T.A.; Validation — S.S.; Formal Analysis — T.A.; Investigation — S.S.; Resources — S.S.; Data Curation — A.N.; Writing — Original Draft — E.G.; Writing — Review & Editing — Y.A.A.; Visualization — E.G.; Supervision — Y.A.A.; Project Administration — A.N.; Funding Acquisition — Y.A.A.
Declaration of conflicting interests: The Authors declare that there is no conflict of interest.
JEL Classification: H11, H70, H83, M40, M41
Received: 08.11.2022
Accepted: 21.08.2023
Published online: 24.08.2023
How to cite this paper: Aryani, Y. A., Gantyowati, E., Nurrahmawati, A., Arifin, T., & Sutaryo, S. (2023). Women's political representation in local government: Its impact on public service quality [Special issue]. Corporate Governance and Organizational Behavior Review, 7(3), 375–384. https://doi.org/10.22495/cgobrv7i3sip12