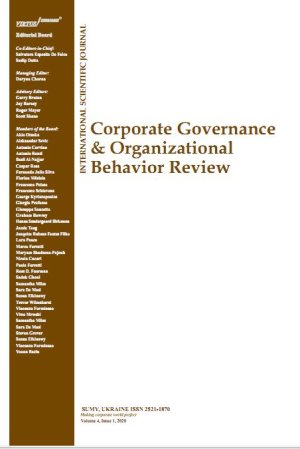 Attributes of Shariah Supervisory Board and shariah compliance
Download This Article
Hasan Mukhibad
, Prabowo Yudo Jayanto
, Kuat Waluyo Jati
, Muhammad Khafid

This work is licensed under a Creative Commons Attribution 4.0 International License.
Abstract
Shariah's compliance in bank operations guarantees that Islamic bank (IB) directors must maintain. The importance of shariah compliance has not been widely explained by previous researchers, especially the attribute factor of the Shariah Supervisory Board (SSB). Only Basiruddin and Ahmed (2020) have researched Shariah compliance using the indicator or shariah non-compliant income (SNCI). This study uses zakat expenditure as an indicator to measure Shariah compliance. The study aims to prove the role of the SSB attributes (the number of members, SSB expertise in finance/banking, experience, and educational background in Shariah) on the risk of Shariah compliance. This study uses a sample of 9 Islamic banks in Indonesia observed from 2010 to 2019. Using unbalanced data, the number of units of analysis is 102 bank years. Data were analyzed using panel data regression. We find that the number of SSB members and the educational background of SSB are proven to increase Shariah compliance. However, SSB's experience and expertise in finance/banking are not proven to affect Shariah's compliance. In general, SSB's involvement in strategic bank policy-making to improve Shariah compliance is evident.
Keywords: Risk of Shariah Compliance, Shariah Supervisory Board Attributes, Experience, Expertise
Authors' individual contribution: Conceptualization — H.M.; Methodology — H.M. and K.W.J.; Validation — P.Y.J.; Formal Analysis — H.M.; Investigation — K.W.J.; Resources — P.Y.J.; Data Curation — H.M. and K.W.J.; Writing — H.M.; Visualization — H.M. and K.W.J.; Supervision — M.K.; Project Administration — P.Y.J.
Declaration of conflicting interests: The Authors declare that there is no conflict of interest.
Acknowledgements: The Authors would like to thank the Economics Faculty, Universitas Negeri Semarang (UNNES), Indonesia, for funding this research.
JEL Classification: G30, G32, G31, G40
Received: 22.04.2022
Accepted: 02.09.2022
Published online: 06.09.2022
How to cite this paper: Mukhibad, H., Jayanto, P. Y., Jati, K. W., & Khafid, M. (2022). Attributes of Shariah Supervisory Board and Shariah compliance. Corporate Governance and Organizational Behavior Review, 6(3), 173–180. https://doi.org/10.22495/cgobrv6i3p16