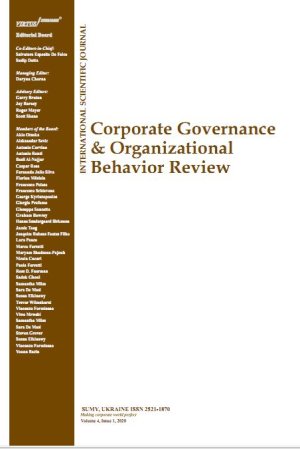 Digital opportunities in the healthcare enterprises during COVID-19: An empirical analysis of the developing country
Download This Article
Muhammad Mahboob Ali

This work is licensed under a Creative Commons Attribution 4.0 International License.
Abstract
The health sector in Bangladesh is yet to develop and provide universal healthcare services. The aim of this study is to investigate whether the applicability of digitization especially medical robots and blockchain technology can help to improve healthcare enterprises in Bangladesh during the ongoing COVID-19 pandemic. The findings indicate that Bangladesh healthcare enterprises are in a vulnerable situation because of unethical work practices of health workers, the need for medical robots, artificial intelligence, and blockchain technology to improve healthcare management. The study suggests that large investment, pro-patient care, corruption-free and ethical services in the healthcare management and service delivery is required, through joint collaboration with the public and the private sectors and also collaborative effort from the foreign sectors to implement the fourth industrial revolution in healthcare enterprises of the country.
Keywords: Digitization, Medical Robots, Artificial Intelligence, Blockchain Technology, Healthcare Enterprises, Organizational Behavior, Health and Economic Development, Management of Technological Innovation and R&D
Authors' individual contribution: The Author is responsible for all the contributions to the paper according to CRediT (Contributor Roles Taxonomy) standards.
Declaration of conflicting interests: The Author declares that there is no conflict of interest.
JEL Classification: I15, O32
Received: 23.07.2021
Accepted: 17.09.2021
Published online: 21.09.2021
How to cite this paper: Ali, M. M. (2021). Digital opportunities in the healthcare enterprises during COVID-19: An empirical analysis of the developing country. Corporate Governance and Organizational Behavior Review, 5(2), 44–55. https://doi.org/10.22495/cgobrv5i2p4