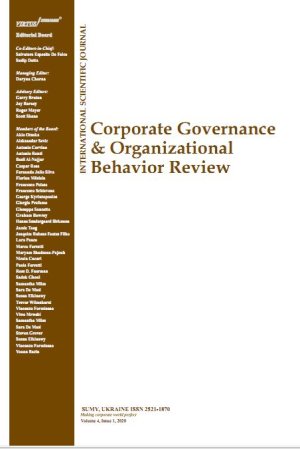 International purview of poverty control in the new emerging economy
Download This Article
Nawazeesh Muhammad Ali
, Wanakiti Wanasilp

This work is licensed under a Creative Commons Attribution 4.0 International License.
Abstract
Poverty is a socio-economic problem in Bangladesh which is an emerging economy. The research question of the study is "What are the ways of poverty drop in Bangladesh from the regulation of international political economy and development perspective and how governance of the country can reduce poverty?". The time period of the research work is from August 2020 to December 2020. The study estimates the multiple regression equation. The study found that life expectancy and crude birth rate per 1000 are significant at a 5% level of significance against per capita GDP. Rising per capita GDP is the chief indicator of poverty reduction in the study, and the export earnings have been found to have a prominent role in rising per capita GDP indicating the needs for a stronger global partnership (SDG-17) alongside a strong local collaboration to achieve poverty reduction and become a middle-income country as per the Government's Vision 2021. The study has observed that Bangladesh is gradually decreasing poverty over the time period, along with rising per capita income for which stable government regulation to drive poverty is needed so that LDC graduation in 2026 can be feasible.
Keywords: Poverty, Per Capita GDP, Export Earnings, Sustainable Development Goals (SDG), Middle-Income Country, Government Policy and Regulation, International Political Economy and Development
Authors' individual contribution: Conceptualization — N.M.A. and W.W.; Methodology — N.M.A.; Validation — W.W.; Formal Analysis — N.M.A.; Investigation — N.M.A.; Resources — N.M.A.; Data Curation — N.M.A.; Writing — Original Draft — N.M.A.; Writing — Review & Editing — W.W.; Visualization — N.M.A.; Supervision — W.W.; Project Administration — N.M.A.; Funding Acquisition — N.M.A.
Declaration of conflicting interests: The Authors declare that there is no conflict of interest.
JEL Classification: G28, F54, O10, I32, J11
Received: 19.01.2021
Accepted: 28.05.2021
Published online: 01.06.2021
How to cite this paper: Ali, N. M., & Wanasilp, W. (2021). International purview of poverty control in the new emerging economy. Corporate Governance and Organizational Behavior Review, 5(1), 46-56. https://doi.org/10.22495/cgobrv5i1p5