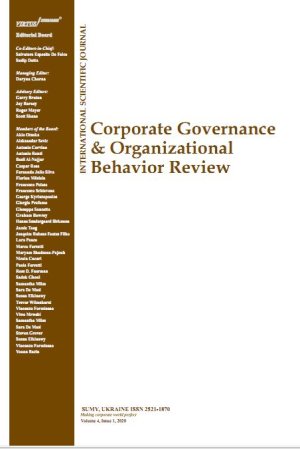 Leadership development and diversity in JSE-listed companies
Download This Article
Mncane Mthunzi, Bhasela Yalezo
, Cecile Gerwel Proches

This work is licensed under a Creative Commons Attribution 4.0 International License.
Abstract
The study sought to reveal and analyze the causes for the lack of advancement of black talent in Johannesburg Stock Exchange (JSE)-listed companies, including how they can be dealt with. The research further examined the impact of leadership development on the acceleration of black talent at executive levels within the JSE-listed companies in South Africa. A qualitative research approach was employed. This was an exploratory study. This paradigm was considered suitable in attempting to understand the problem situation. The study used purposive, non-probability sampling. The data were obtained from 16 semi-structured interviews conducted with different business leaders employed by or who served on the board of directors of a JSE-listed company. The respondents included board chairpersons, chief executives, executives, and human resources (HR) practitioners of different companies. Leadership development will require a transformational approach from leaders who need to sponsor such outcomes (Daft, 2018). The leadership development initiatives that the study recommends include the conversion of non-executives to executives, career sponsorships, stretch assignments and rotations, and executive assistant initiatives. The study outcomes provide practical guidance to companies for accelerating black talent to executive levels in JSE-listed companies by using the recommended leadership development initiatives.
Keywords: Leadership Development, Talent Management, Black Talent, South Africa, JSE-Listed Companies
Authors' individual contribution: Conceptualization — M.M.; Methodology — M.M.; Writing — Original Draft — M.M.; Writing — Review & Editing — B.Y.; Supervision — C.G.P.; Funding Acquisition — C.G.P.
Declaration of conflicting interests: The Authors declare that there is no conflict of interest.
JEL Classification: J19
Received: 02.01.2022
Accepted: 01.08.2022
Published online: 03.08.2022
How to cite this paper: Mthunzi, M., Yalezo, B., & Gerwel Proches, C. (2022). Leadership development and diversity in JSE-listed companies. Corporate Governance and Organizational Behavior Review, 6(3), 87–96. https://doi.org/10.22495/cgobrv6i3p8