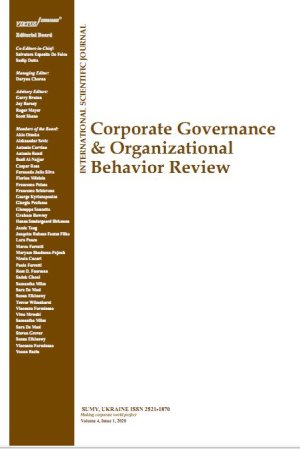 New normal of happiness – Reflection, capacity re-building with technology and home-based skills
Download This Article
Shirley Mo Ching Yeung

This work is licensed under a Creative Commons Attribution 4.0 International License.
Abstract
The purpose of this paper is to explore the key elements of the new normal of happiness from the perspective of new job creation for the community, including women and youth community via implementing UNPRME principles and United Nations Sustainable Development Goals (UNSDGs). A two-fold research approach has been deployed via 1) experiential learning and design thinking in events on UNSDGs followed by 2) qualitative analysis – interview and NVivo analysis on newspaper search from WiseNews on articles published internationally between 01/02/2020 and 20/06/2020 on the keywords used including a new job, solidarity, resilience, COVID-19, pandemic, retail, new guidelines, tourism, and management. As a socially responsible corporation, with corporate social responsibility and corporate financial performance, it is suggested to explore the ways of implementing the six principles of UNRPME under post-COVID-19 for rebuilding capacity and for generating a new kind of workforce in caring related services.
Keywords: Happiness, United Nations Principles of Responsible Management Education (UNPRME), United Nations Sustainable Development Goals (UNSDG), Technology, Capacity Building
Authors' individual contribution: The Author is responsible for all the contributions to the paper according to CRediT (Contributor Roles Taxonomy) standards.
Declaration of conflicting interests: The Author declares that there is no conflict of interest.
JEL Classification: L20, D24, Q56
Received: 22.07.2020
Accepted: 25.09.2020
Published online: 30.09.2020
How to cite this paper: Yeung, S. M. C. (2020). New normal of happiness – Reflection, capacity re-building with technology and home-based skills. Corporate Governance and Organizational Behavior Review, 4(2), 30-39. https://doi.org/10.22495/cgobrv4i2p3