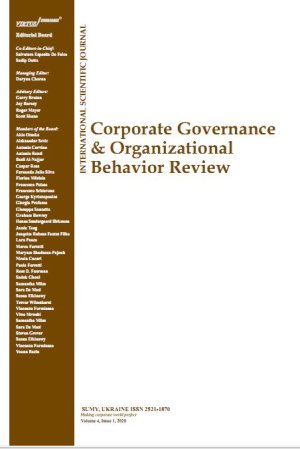 The application of the international and domestic arbitration law in settlement of legal disputes: A comparative study
Download This Article
Mentor Lecaj
, Granit Curri, Donat Rexha

This work is licensed under a Creative Commons Attribution 4.0 International License.
Abstract
This paper aims to analyze the credibility and perception of business entities on arbitration with domestic and international elements, which operate particularly in the Republic of Kosovo and the Republic of North Macedonia, in resolving economic and civil disputes. The main advantages that arbitration has in resolving disputes are the speed of resolution and the lowest cost of expenses (Larson, 2018). In the article, comparative, interpretative, and analysis methods are used to reach the final goal of this paper. In this paper, it is found that business entities, which are registered in the Republic of Kosovo and in the Republic of North Macedonia, prefer arbitration as an alternative method of resolving disputes, but their experience regarding the domestic arbitration response is not at the gratification level. These findings are important to quote and avoid obstacles to the promotion of arbitration, and the perception, and credibility of business entities, which may be parties in legal economic, and civil legal disputes with a domestic or international element. From this data, we create a general puzzle on the probability of promotion and use of arbitration in the future in this region.
Keywords: International Law, Arbitration Law, Kosovo, Macedonia, Legal Dispute, Business
Authors' individual contribution: Conceptualization — M.L. and G.C.; Methodology — M.L. and D.R.; Data Curation — M.L.; Writing — Original Draft — M.L.; Writing — Review & Editing — M.L. and G.C.
Declaration of conflicting interests: The Authors declare that there is no conflict of interest.
JEL Classification: K33, K00, K2, K22, K12
Received: 29.04.2022
Accepted: 16.08.2022
Published online: 18.08.2022
How to cite this paper: Lecaj, M., Curri, G., & Rexha, D. (2022). The application of the international and domestic arbitration law in settlement of legal disputes: A comparative study. Corporate Governance and Organizational Behavior Review, 6(3), 150–162. https://doi.org/10.22495/cgobrv6i3p14