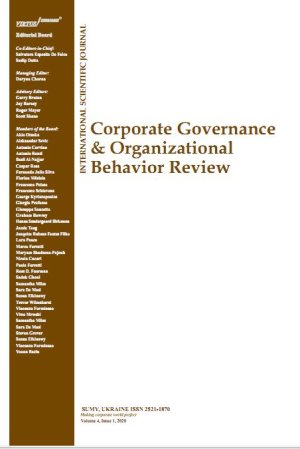 The impact of COVID-19 on consumer behaviour and online shopping: The case study in the developing country
Download This Article
Ali Ismajli
, Agron Mustafa
, Fitore Velijaj
, Leonita Dobrunaj

This work is licensed under a Creative Commons Attribution 4.0 International License.
Abstract
The main purpose of this study is to assess the impact of the pandemic on online shopping in the case of Kosovo. Cunningham (2019) states that online shopping is an e-commerce activity that involves buying items on a seller's website through a credit or debit card and delivering the item to your home with online shopping, customers buy items from anywhere in the world through a digital platform. The data used are primary, collected through the online questionnaire and it was distributed using social media Facebook, Instagram, and Gmail to a random sample of 500 respondents from Kosovo. We have concluded that the COVID-19 pandemic has had a positive impact on online shopping because, based on the results we have obtained, online shopping has increased during this period. Online shopping clearly shows that consumers' attitudes and behaviors have changed rapidly, but the pandemic had not increased their confidence in online shopping. This is especially true for developed countries, where every store has its website from which to buy, and India seems to have adopted this trend very fast compared to Pakistan (Bashir, Mehboob, & Bhatti, 2015). The most demanded products besides food, and hygiene, there was a great demand for clothing, electronic and technological equipment, books, and others. Regardless of how many advantages we can have from online shopping, traditional shopping is still what Kosovar consumers prefer to practice. The paper also suggests some recommendations regarding online shopping in Kosovo.
Keywords: Online Shopping, Customers, COVID-19, Pandemic, Trust, Social Media
Authors' individual contribution: Conceptualization — A.I., A.M., F.V., and L.D.; Methodology — A.I., A.M., F.V., and L.D.; Data Curation — A.I., A.M., F.V., and L.D.; Writing — Original Draft — A.I., A.M., F.V., and L.D.; Writing — Review & Editing — A.I., A.M., F.V., and L.D.
Declaration of conflicting interests: The Authors declare that there is no conflict of interest.
JEL Classification: M00, M31
Received: 02.03.2022
Accepted: 18.07.2022
Published online: 20.07.2022
How to cite this paper: Ismajli, A., Mustafa, A., Velijaj, F., & Dobrunaj, L. (2022). The impact of COVID-19 on consumer behaviour and online shopping: The case study in the developing country. Corporate Governance and Organizational Behavior Review, 6(3), 34–43. https://doi.org/10.22495/cgobrv6i3p3