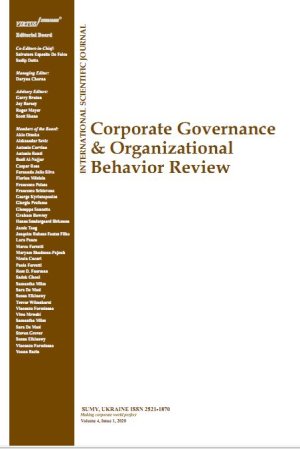 The role of internal audit activity in acquiring external audit services: An empirical study of banks
Download This Article
Ahmad Faisal Hayek, Malik Muhammad Sheheryar Khan
, Sami E. Alajlani, Yousuf Khan, Soha Salem El Mokdad

This work is licensed under a Creative Commons Attribution 4.0 International License.
Abstract
The role of internal auditing has received significant attention from researchers in the recent past. Due to its enormous contribution to the banking system, it has been used extensively to support other governance processes. The objective of this research paper is to explore how internal audit activity plays a role in the acquisition of external audit services in the national banks of the United Arab Emirates (UAE). Internal audit activity and external audit services represent a dynamic process of the corporate governance process. The study uses both qualitative and quantitative data to determine the role that internal auditing plays in the acquisition of external audits. The data is collected from 27 national banks in the UAE using questionnaires, hence it gives the opinions that people have about auditing as well as the figures of respondents. The study aimed to understand how the functions of internal audits contribute to the acquisition of external audits. The main contribution of this study is supporting the arguments that auditing researchers have not been fully responsive to the issues associated with changes in internal audit, services that may be offered, and internal audit's growing function (Hayek, 2013).
Keywords: Audit Services, Banks, Internal Audit, External Audit
Authors' individual contribution: Conceptualization — A.F.H.; Methodology — S.E.A.; Writing — Original Draft — A.F.H.; Writing — Review & Editing — M.M.S.K.; Data Curation — S.S.E.M.; Visualization — Y.K.; Supervision — A.F.H.
Declaration of conflicting interests: The Authors declare that there is no conflict of interest.
JEL Classification: M5, M21, D2, L2
Received: 03.03.2022
Accepted: 27.07.2022
Published online: 29.07.2022
How to cite this paper: Hayek, A. F., Khan, M. M. S., Alajlani, S. E., Khan, Y., & El Mokdad, S. S. (2022). The role of internal audit activity in acquiring external audit services: An empirical study of banks. Corporate Governance and Organizational Behavior Review, 6(3), 67–73. https://doi.org/10.22495/cgobrv6i3p6